Where you can find the best pies in New Zealand revealed
Publish Date

Wednesday, 2 August 2017, 8:34AM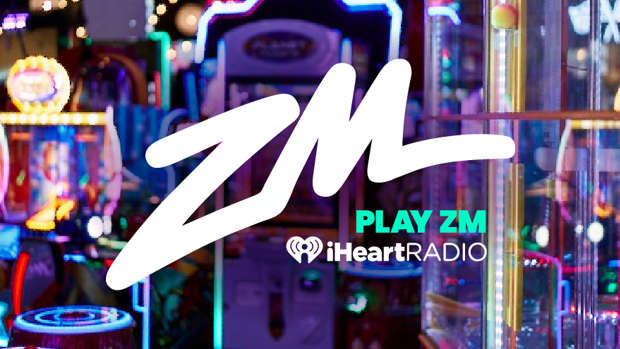 Kiwis bloody love their pies. 
And why wouldn't ya? Crumbly pastry filled with delicious stuffing goes down a treat, especially in these colder winter months. 
The  21st annual NZ Bakels Supreme Pie Awards went down last night and a Taupo creation came on top. 
The venison, bacon, mushroom and cheese pie from Fresh & Fast Bakery in Taupo took out the supreme pie award for their scrumptious creation. 
Next time you're feening a pie, check out one of the places on the list of winners below and we're sure you will be satisfied! 


FULL LIST OF WINNERS: 
SUPREME WINNER: Fresh & Fast Bakery, Taupo (venison, bacon, mushroom and cheese)
MINCE & GRAVY
Gold: Crown Bakery & Coffee, Pukekohe 
Silver: Counties Bakery, Pukekohe
Bronze: Richoux Patisserie, Auckland
Highly commended: Pak 'n' Save, Petone
STEAK & GRAVY
Gold: Viands Bakery, Kihikihi
Silver: Dairy Flat Bakery, Albany
Bronze: Papamoa Bakery, Papamoa
Highly commended: Gold Star Pat's Pies, Tauranga
CHICKEN & VEGETABLE
Gold: Gold Star Pat's Pies, Tauranga
Silver: Nada Bakery, Wellington
Bronze: Viands Bakery, Kihikihi
Highly commended: The Bakehouse Cafe, Thames
GOURMET FRUIT

Gold: Dairy Flat Bakery, Albany (blueberry, apricot and apple)
Silver: Hastings City New World (walnut, zingy lemon, black doris plum, apple and lemon)
Bronze: Viands Bakery, Kihikihi (vanilla, ginger, pear and caramel)
Highly commended: Better Quality Pie, Rotorua (rhubarb, apple and lime)
GOURMET MEAT

Gold: Fast & Fresh Bakery, Taupo (venison, mushroom, bacon and cheese)
Silver: Gold Star Pat's Pies, Tauranga (pork, onion and cheese)
Bronze: The Clareville Bakery, Carterton (lamb cutlet, rosemary, lemon and kumara)
Highly commended: Hillside Bakehouse & Cafe, Auckland (chicken, cranberries and camembert)
VEGETARIAN

Gold: Richoux Patisserie, Takapuna (corn, carrot, potato and mushroom)
Silver: Spelt Bakery on Highgate, Dunedin (creamy mushroom)
Bronze: Mairangi Bay Bakery (pumpkin, kumara, potato, capsicum, cauliflower)
Highly commended: Baker Bob's Bakery Cafe, Tauranga (spinach, pumpkin, kumara and cottage cheese)
BACON & EGG

Gold: Gold Star Pat's Pies, Tauranga 
Silver: Samis Bakery & Cafe, Foxton
Bronze: Olivers Bakehouse & Cafe, Auckland
Highly commended: Champion Bakery & Cafe, Wellsford
MINCE & CHEESE

Gold: Richoux Patisserie, Takapuna
Silver: Crown Bakery & Coffee, Pukekohe
Bronze: Le Royal Bakery, Auckland
Highly commended: Pak 'n' Save, Petone
STEAK & CHEESE

Gold: Waihi Bakery, Waihi
Silver: Pak 'n' Save, Petone
Bronze: Richoux Patisserie, Takapuna
Highly commended: Target Bakehouse & Cafe, Pukekohe
POTATO TOP

Gold: Dairy Flat Bakery, Albany
Silver: Bakers Oven, Whangapararaoa
Bronze: Angkor Wat Bakery & Coffee, Waipukurau
Highly commended: Angkor Kiwi Bakery & Cafe, Napier
COMMERCIAL WHOLE/SALE

Gold: Dad's Pies, Hibiscus Coast
Silver: The Wholesale bakery, Wanaka
Bronze: Oxford Pies, Hamilton
Highly commended: Couplands Bakery, Christchurch
CAFE BOUTIQUE

Gold: Cafe Pret, Sockburn (steak, mushrooms, carrots & shallots)
Silver: Ed's Cafe, Wellington (steak and cheese)
Bronze: New World, Warkworth (beef, blue cheese and mustard) 
Highly commended: Kitchen Republic, Tauranga (gourmet beef and caramelised onion)