Man complains to Kmart because his partner can't stop buying stuff
Publish Date

Friday, 3 February 2017, 2:12PM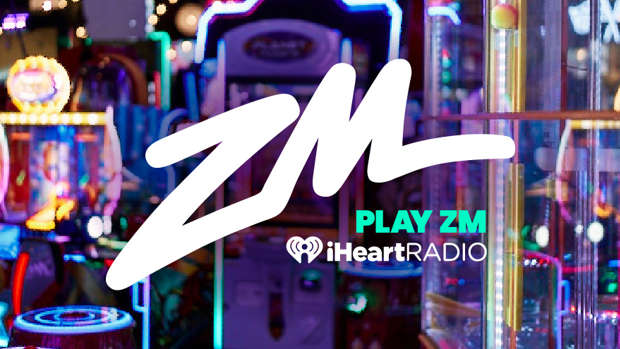 THIS GIRL IS LITERALLY ALL OF US. 
This poor woman's partner posted a hilarious rant to the Kmart Australia Facebook page last week, which prompted an equally hilarious response from the company.
Alex Gadd took to Kmart's Facebook page to deliver an unusual complaint, expressing that their products are just too good (yeah, we agree),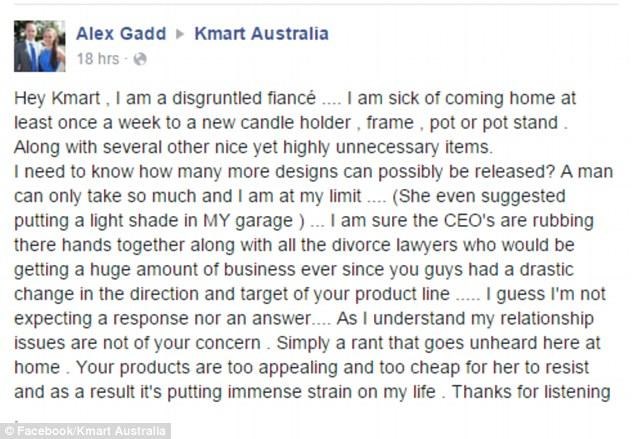 HAHAHA this post could be about any one of us...
It only took a couple of hours for Kmart to respond with an equally hilarious post:
"Hi Alex, we're so sorry to hear that our highly appealing homewares and everyday low prices are driving a wedge between you and your fiancee," Kmart wrote. "Installing one of our stunning lamps in your garage does seem potentially relationship-ending, and we're pleased to hear it hasn't yet come to this.
"Unfortunately, we do have new products coming out all the time and the likelihood of them arriving in your home seems high - it may be worth investing in some kind of blindfold before this happens. - Anna."
Anna's not wrong, and how dare anyone try and stop our Kmart addictions!!