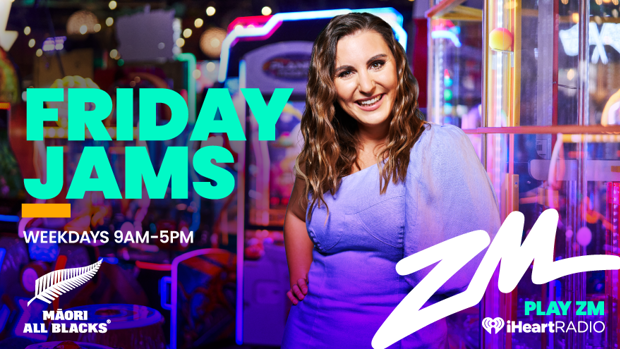 Everyone agrees that Friday is the best day of the week – and we've made it even better by playing hits & throwbacks from the noughties and tens between 9am-5pm. 

With over 100 years of history between The Maori All Blacks and Ireland their clash on New Zealand Soil in 2022 will be one not to miss. They stake their claim against Ireland in Hamilton on Wednesday 29 June in Game One and the pair will match up again in Wellington on Tuesday 12 July to kick off a massive week of International Rugby in the Capital. 
They haven't meet since Rotorua in 2010, the Maori All Blacks centenary year where the Maori All Blacks reigned victorious – will they do it again? 
Win tickets today through Friday Jams to witness two of the world's most patriotic teams going head-to-head. 
Tickets and more | tickets.allblacks.com