ZM's Secret Sound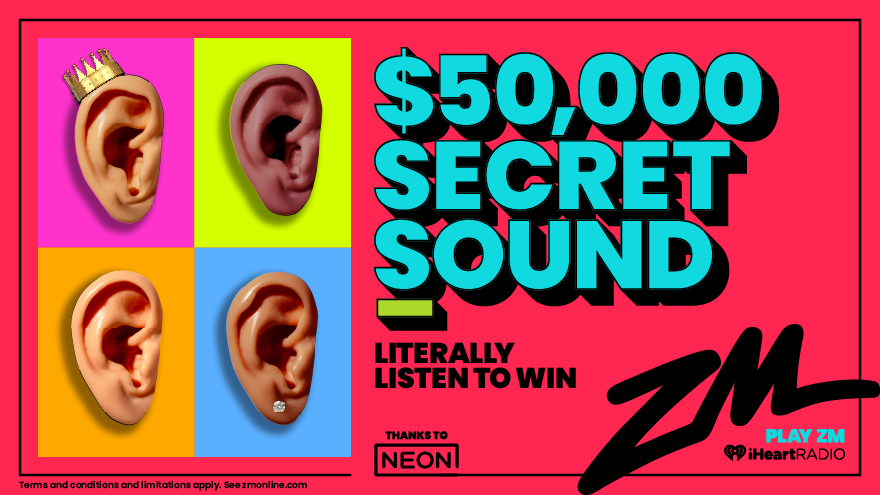 ZM's Secret Sound is back for Season 10! Who's got the best ears?
​ Keep up with Soundkeeper Ella this season to win $50,000!
Guess the sound, win the cash. 
Your chance to guess by calling 0800 DIALZM (0800 342596) weekdays at 7am, 8am, 11am, 1pm, 4pm & 5pm!
Thanks to Neon.

Are you switched on to the hottest TV series and movies? Because Neon has your back. Handpicked and ready to binge whenever you want it (and ad free).
Spice up the banter with your mates and be in the know with all the watercooler (or Zoom) chats at the office (or your set up on the kitchen table).
Bond over Game over Thrones. Bond over Love Island. Bond over Succession. Join the chit chat and bond over Neon.