MEGAN'S ALL THE WAY TO THE DAY WEDDING BLOG: Redensity Facial
Publish Date

Tuesday, 3 October 2017, 1:28PM
Hey babes,


So at the risk of this being another person blabbing on about their weight loss journey, I thought I would write a wee account of the different things I have been trying and experiencing in the lead up to my wedding.
I promise to keep this honest, and lighthearted, starting with my 'chicken skin' facial I got at cosmeticsoltions.co.nz. That is obviously not what it is officially called, but looking at the pics, you'll understand why I gave it the nickname!
I had heard about the Redensity facial, but never had the 'balls' to give it a go until a friend of mine tried it, and swore by the results.
Let me first explain what it involves and what it supposed to do…
It is basically vitamins, minerals and Hyaluronic Acid - which is naturally present in your body, and then all those goodies are injected into your face.
The idea behind this is, as we age we lose lots of the good stuff our skin needs, so a Redensity facial is injecting the good stuff back in.
It is supposed to smooth, plump and hydrate and some people even say it can reduce fine lines and pigmentation, but this is my first one, so I will keep you posted.
BEFORE: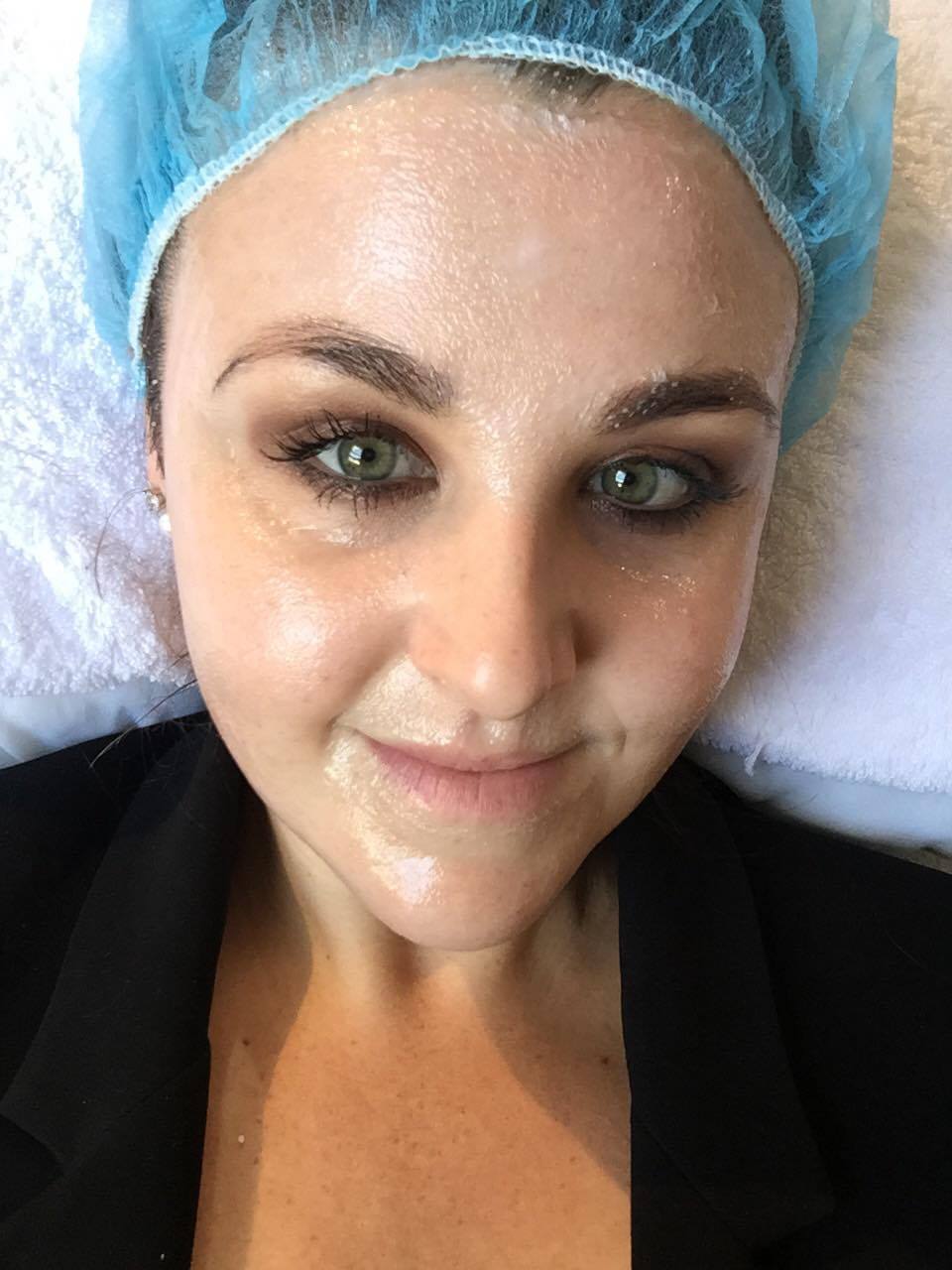 Now as for the reason I call it a chicken skin facial, the little bumps is the product sitting where it has been injected. This only lasts 12 or so hours. This much I can vouch for. If you have it done in the afternoon, by the next day at work you'll be fine!
Now, I know you just wanna know… does it hurt?! There is a gun that has five needles, the gun sucks up your skin, injects it via the five needles then releases it. So yes, it is uncomfortable, but you get numbing cream prior to the treatment, and each injection is so quick you don't have time to think about it.
AFTER: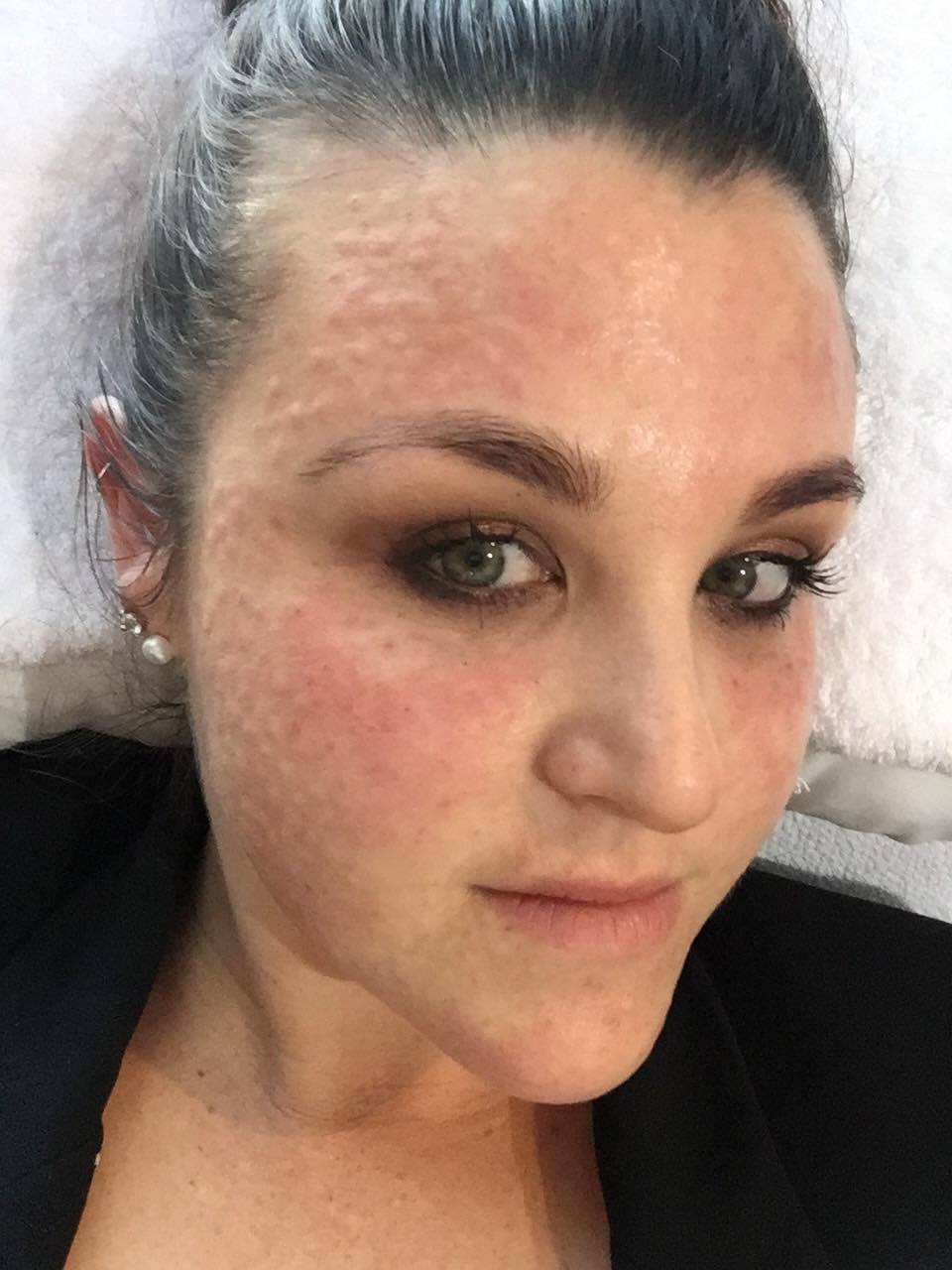 Let's just say, if you have had laser on any part of your body, you're gonna be fine with a Redensity facial.
Little tip, you shouldn't have ibuprofen before the treatment, or anything that thins your blood, as you may get a few tiny bruises like I did. Nothing too dramatic, but it can totally be avoided! Now another two more treatments to go, and I should be a new woman! Again I will keep you posted.
12 HOURS LATER: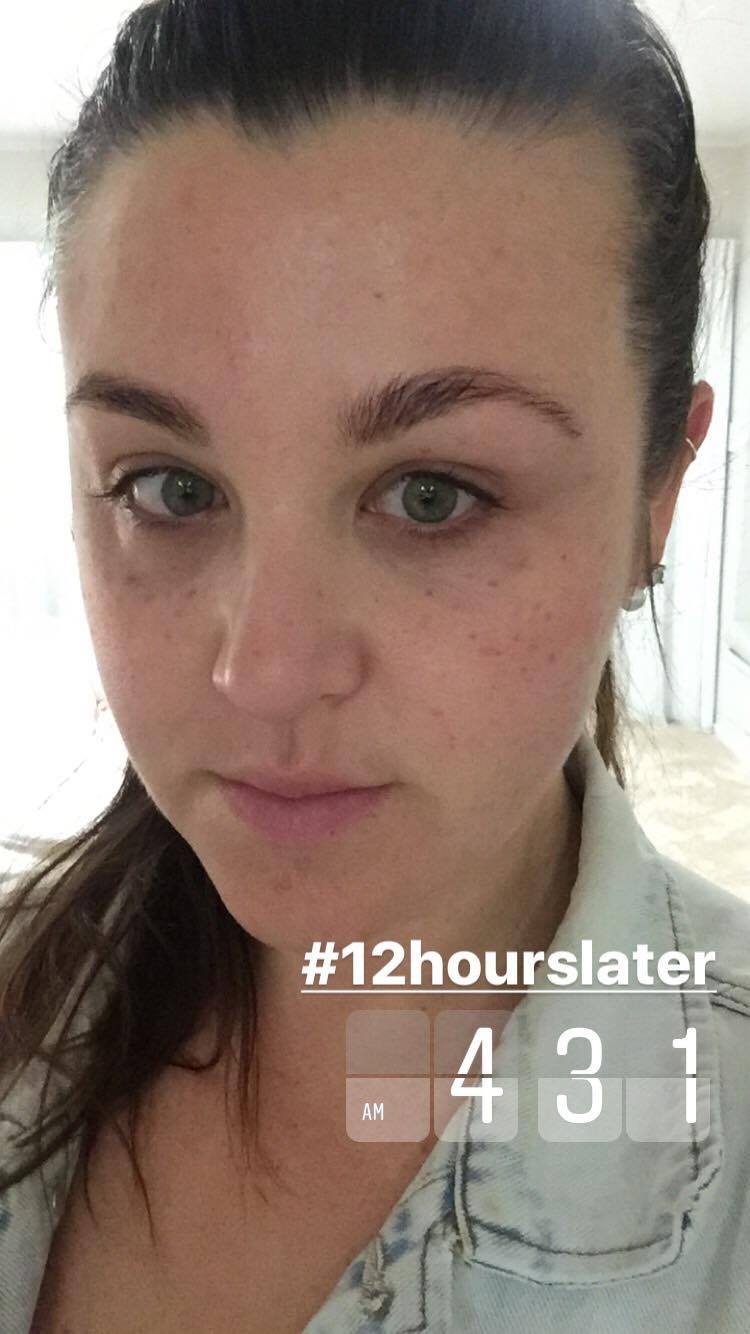 For more info on the Redensity facial contact [email protected]
READ MEGAN'S OTHER WEDDING BLOGS HERE!