Megan's All The Way To The Day Wedding Blog - Eyebrow feathering
Publish Date

Tuesday, 24 October 2017, 2:16PM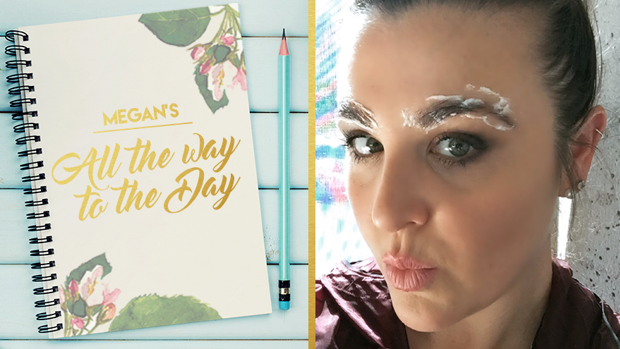 Hey babes!
I have finally embarked on a journey I have been meaning to do for aaaaages! Eyebrow feathering.
I was scared of the cutting, of the money, of the commitment to the eyebrows,  I mean it's technically a tattoo right? What if I didn't like them, it's not as if you can rub them off!
So, I gave myself a pep-talk and finally did it, and I do not regret it, but I am getting ahead of myself, let me talk you through the process.
I went to Lash Noir Ink, because I stalk their Insty, plus heaps of my friends went there, and you know, let your friends be the test dummies before you let a stranger loose on your brows – words to live by.
It takes two appointments, so these pics are from my first appointment, they then let the cuts heal and then do a second session to create a fuller looking brow, so this is step one.
Now I have always had two different shaped brows, like cousins rather than twins. One was rounded and the other flat, it pissed me off no-end in pics, but Brittany at Lash Noir totally reshaped them.
They take measurements as to where your brows should start and end, create an exact arch that is even on both, and make little drawings on your face before they get started.
This is after, might I add you have sat with numbing cream on your face for almost an hour…
Then, they start with the little cuts. This sounds terrifying, but it is barely a scratch, the worst part is that you can hear the blade doing its thing, but you can't feel it. Then they add some ink mixed with more numbing cream, which fills the tiny scratches.
Once that has soaked in, it gets cleaned off and we repeat the process. No eyebrow hairs are harmed in the making of the perfect brow. A few people have asked if they shave them off first, ah no! The idea is to create little hair like cuts that get filled with the ink, and thus fills in your brows and creates a perfect shape.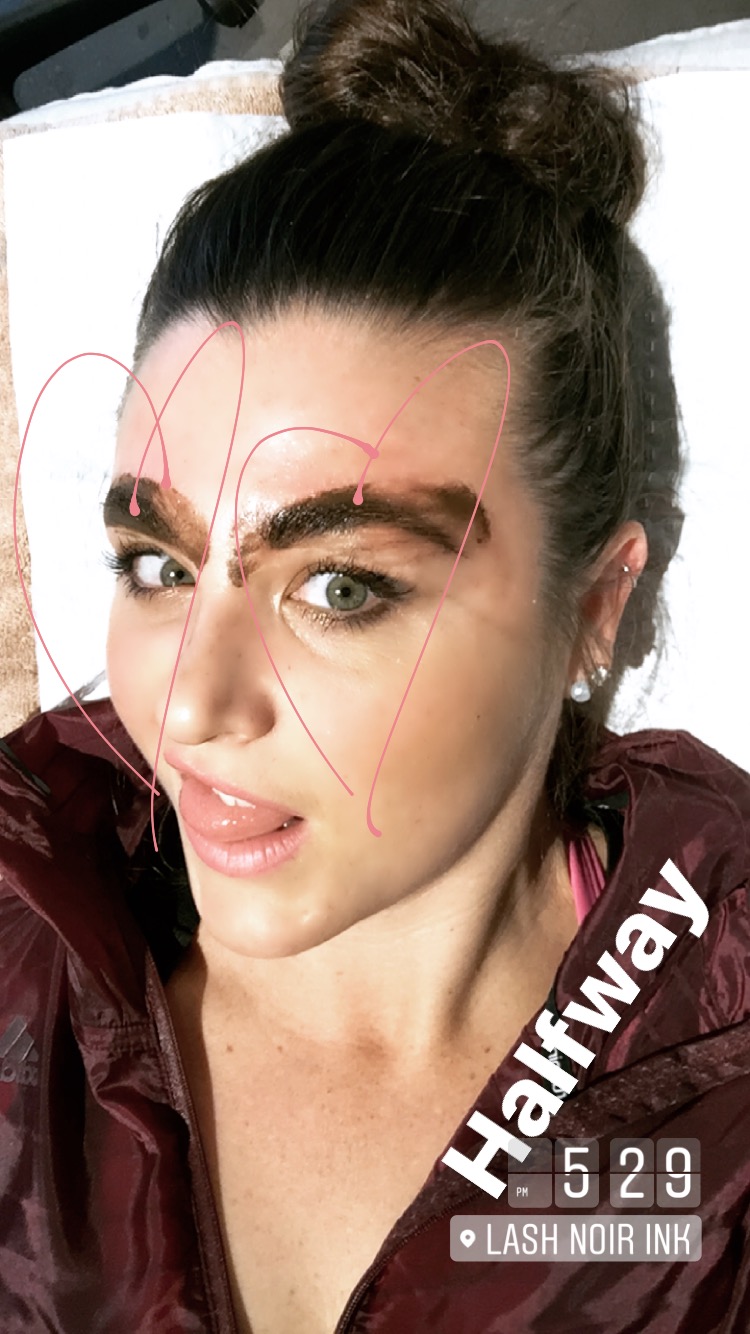 I am only halfway, and I am in love with mine. I don't have to fill them in everyday, and there really was no reason to be scared. I'm the biggest wimp out, and I promise you it's not painful at all!
Check out my before and after: