What is New Zealand's favourite Shape flavour? ZM investigates
Publish Date

Tuesday, 14 August 2018, 8:50AM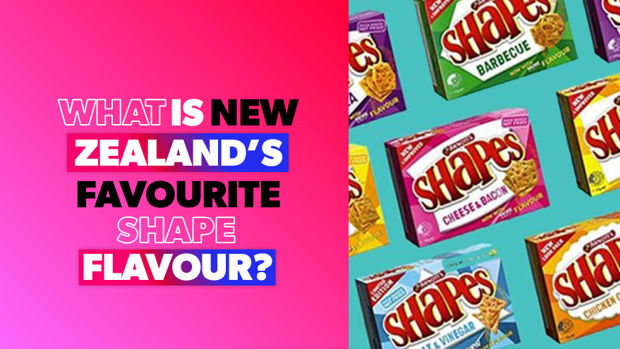 Kiwis bloody love Arnott Shapes. With 7 flavours (current range) to choose from, we're spoilt for taste. 
But what IS the BEST flavour?
This meme doing the internet rounds has caused a divide in the ZM office: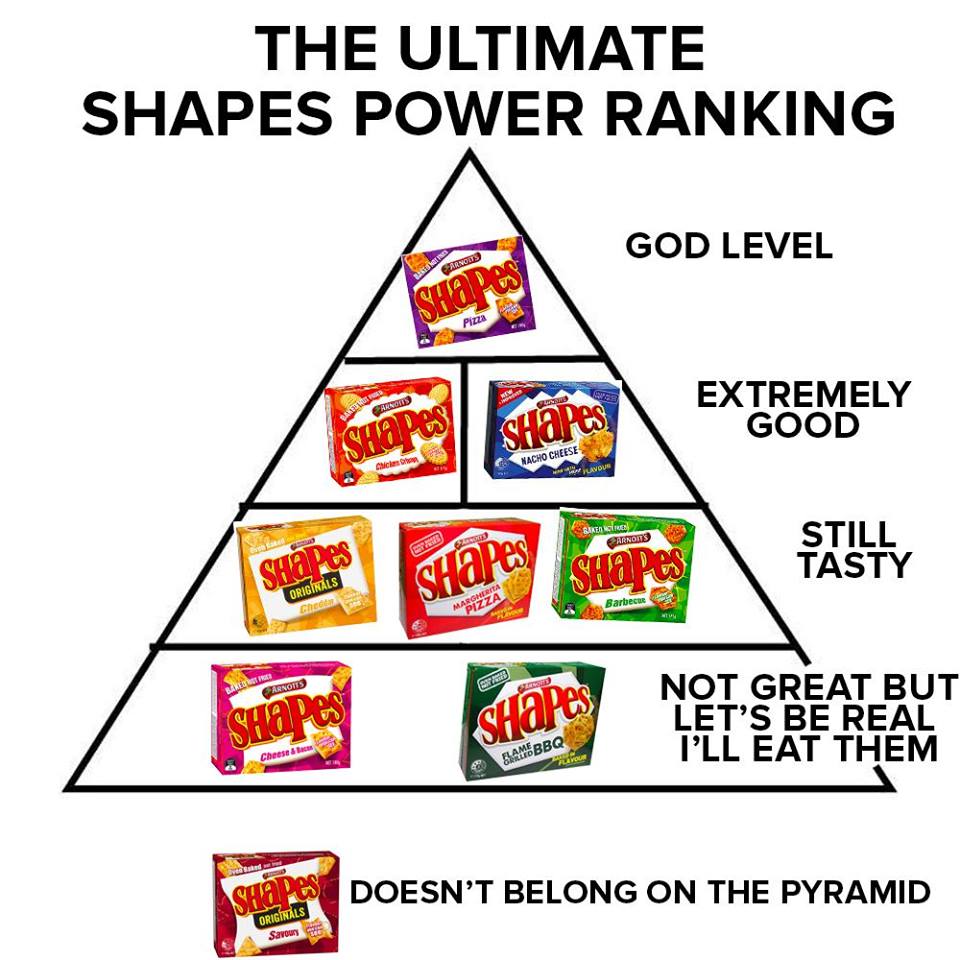 Megan wasn't happy that Cheese and Bacon was slumped on the bottom, whilst Web Girl Sarah agreed that Pizza is top dog.
RELATED: The photo of Arnott's Shapes crackers that will blow your mind 
The meme riled up the greater public also, with the legendary fella getting his say:
We want to stop the petty arguments and find out, once and for all, which is Kiwis most loved Shape flavour. 
Please do not rush into answering in the below poll, we want serious consideration to ensure that the final result is a flavour that truly deserves the winning accolade.