Arnott's announce 'Sausage Sizzle' and 'Meat Pie' Shapes
Publish Date

Friday, 13 December 2019, 2:38PM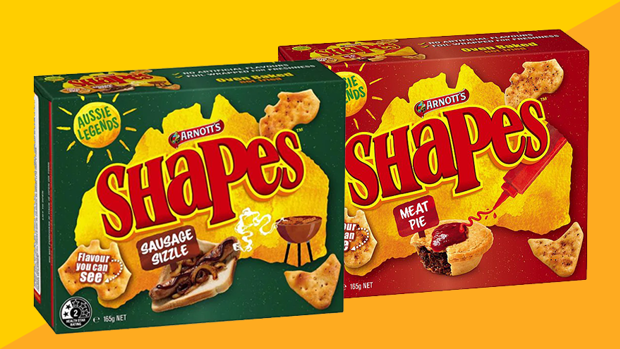 After the success of the Vegemite and Cheese shapes Arnott's released last year, the company wanted to "expand [their] Shapes range with more of these tastes Australians love," and what do Aussies (and Kiwis) love to eat? 
According Shannon Wright, Arnott's marketing manager of savoury, a meat pie and a sausage sizzle win hands down.
Shapes Meat Pie combines the sweetness of tomato sauce with a rich gravy beef and subtle pepper and onion notes, layered onto buttery pastry.
Shapes sausage sizzle imitates the charred beef flavour of an Aussie snag, all with the notes of white bread, caramelised onion, and BBQ sauce.
While Sausage Sizzles and Meat Pies are just as classic in New Zealand, the shapes are part of the 'Aussie Legends' range. 
Take your Radio, Podcasts and Music with you