This is why we're fat: Domino's NZ launches hot dog stuffed crust
Publish Date

Monday, 12 March 2018, 5:01PM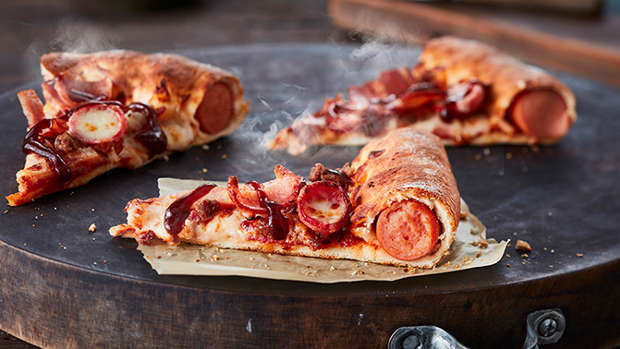 Pizza is life, life is pizza. 
Because pizza is like the God of foods, it can't be improved on, right?
But you CAN. With STUFFED CRUSTS. But we're not just talking about the standard cheese stuffed crusts.
- Apparently THIS is the best way to reheat pizza -
Now at Domino's you can get HOT DOG stuffed crusts. 
WHAT IS LIFE?!
- Pizza expert says you've been eating it wrong -
The hot dog crust is now available on any Value, Traditional or Gourmet Pizza for an additional $3.99 for a limited time only.
Diet=out the window.