The strange reason people are sharing this purple floppy bird all over Facebook
Publish Date

Wednesday, 15 February 2017, 1:00PM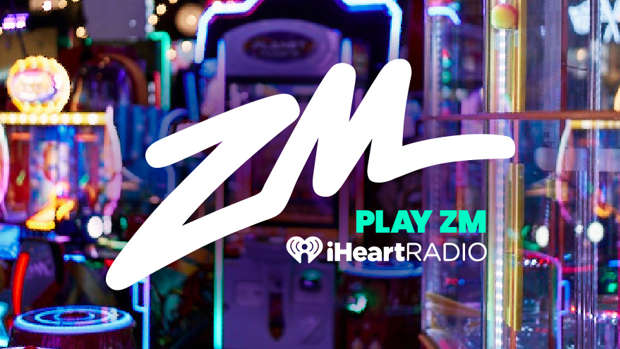 Okay, so the internet is so weird. Trends take off for no apparent reason and this purple floppy bird is that latest one that's got us all saying 'WTF'. 
Not sure what we're talking about? We're referring to 'Trash Doves' the weird floppy bird that's flocking your news feed, and appearing predominantly in the comments sections of Facebook posts: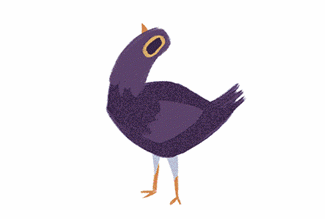 Just when we thought 'Salt Bae' and 'Cash me ousside' were dying down, the internet have hit us with this weird and wonderful trend, that we're still trying to get our heads around.
"Floppy Trash Dove is part of a collection of Facebook stickers known as Trash Doves which contains both animated and non animated stickers featuring a purple pigeon in various situations," knowyourmeme.com explains.
Florida artist and Adobe creative resident Syd Weller's "Trash Doves" sticker set officially made its Facebook debut on January 31st, 2017, which included an animated emoji of a headbanging pigeon (the one above).
By February 7th, the sticker had gone viral in Thailand, beginning with a music video posted on the Facebook page, where it gained more than 3.7 million views within five days:

By February 11th, the "purple dove" sensation had reached the English-speaking Facebook, prompting a flood of spam comments featuring the headbanging sticker on the social networking site, like this: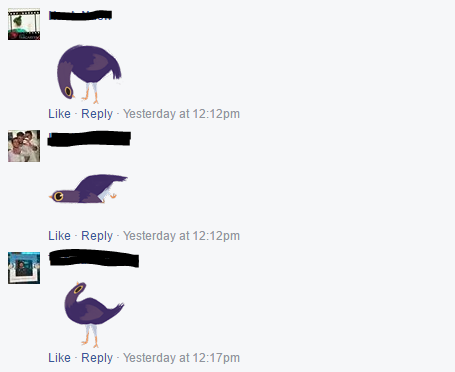 There's even a New Zealand Facebook page dedicated to our new purple friend.

The sudden and random rise in popularity is depicted by Google Trends, showing an 100 percent interest in the search term on Google:
And now, like with any other trend, the internet has responded to the Trash Doves creating a number of memes: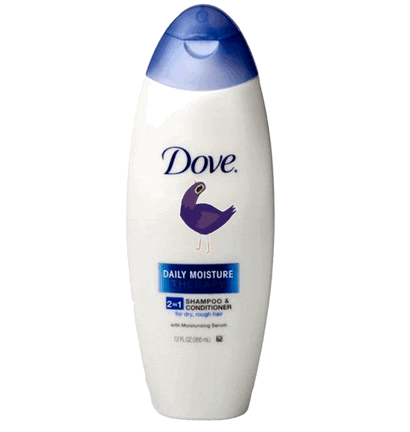 LOL, seriously. WTF.