The iconic Cosmopolitan magazine has been axed
Publish Date

Wednesday, 17 October 2018, 4:46PM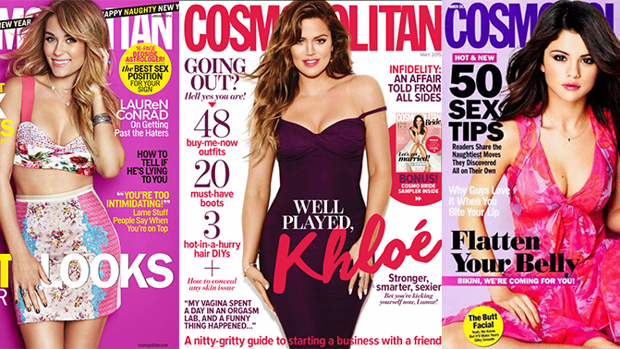 It was the next step after you started getting too old for Dolly magazines: Cosmopolitan magazine.
Even when you weren't old enough to read the R16 content, it didn't stop you from sneaking into your older sisters room to have a flick through. 
We don't know where teens/early 20-year-olds will get their sex advice now as it has been announced this week that the final issue of Cosmopolitan will be printed in December. 
Publisher Bauer Media said it wasn't an easy decision to make, but a decision that had to be made due to falling print sales in the digital era.
RELATED: The 50th birthday issue of Cosmopolitan USA has people angry
In a statement, Bauer said: "We are incredibly proud of the brand and the people who have been involved and represented over the last 45 years. It has helped to launch the careers of media personalities, supported great brands and causes, and inspired millions of young women across the country.
"We would like to thank everyone who has contributed to the brand and its legacy over the years."
In 2016 Bauer also axed Dolly magazine after 46 years.
Its popular Dolly Doctor section became famous for offering teen girls factual, judgment-free advice about sex and bodies.
With all the news of once-popular magazines going under, it's made us question: will magazines cease to exist in the near future?