Harry Styles has a new photo-shoot out and we're making it our phone screensaver asap
Publish Date

Wednesday, 27 April 2022, 10:49AM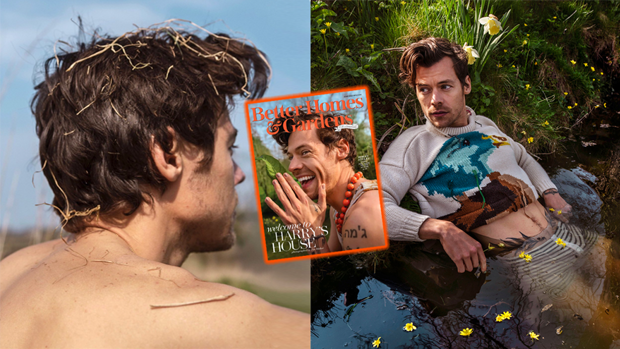 Harry Styles reflects on his 1D days, his need to be liked, lockdown and his upcoming album 'Harry's House.'
We didn't think life could get any better after seeing Harry Styles perform at Coachella. From a fluffy massive coat, singing with Shania Twian AND Lizzo, it's been a big few weeks!   
We can't WAIT to see this live next year!
In the mean time we've got so much Harry content to digest, starting with his new Better Homes & Gardens cover shoot and heart to heart interview. 
Interviewer Lou Stoppard created a calming environment in this interview with Harry, allowing us to gain some insight into what his 1D days were like. 
"There were so many years where, for me, especially in the band and the first few years coming out of it, I'd just been terrified of it ending, because I didn't necessarily know who I was if I didn't do music."
Harry shares how lockdown was his first break since he audition for The X Factor in 2010. He not only used this time to 'create' but used it to be a 'better friend, son, brother.'  
"I realized that that home feeling isn't something that you get from a house; it's more of an internal thing. You realize that when you stop for a minute," 
After hearing what feels to be truthful and honest thoughts from Harry he goes onto share deets about his third album 'Harry's House' coming May 20th!
"I just want to make stuff that is right, that is fun, in terms of the process, that I can be proud of for a long time, that my friends can be proud of, that my family can be proud of, that my kids will be proud of one day, 
While we track down where we can buy the magazine you can read the full article here!

Keep ZM loud for your chance to score a double pass to Harry's Love On Tour live in Aotearoa! You can also text HARRY to 9696 to go in the draw to win.
Take your Radio, Podcasts and Music with you