Man takes to girlfriend's face to make her look like a Kardashian
Publish Date

Monday, 18 December 2017, 2:18PM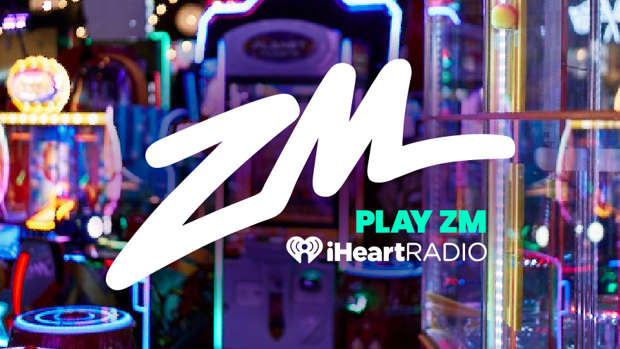 A cosmetic practitioner has revealed how he has been working on his fiancee's face to make her look more like Khloe Kardashian, and says she now looks better than the real thing.
Ally Hirji, 24, from Leicester, said he was struck by 23-year-old Sandra Perez's resemblance to the Kardashian sisters the moment he met her, but once they started dating thought he could further increase her likeness to the reality stars, reports the Daily Mail.
Hirji used Botox and fillers to plump up Perez's lips and sculpt her cheekbones, and now says she looks "better than Khloe".
Khloe Kardashian. Photo / Getty Images
Once his work was done Hirji popped the question to Perez, who says she is thrilled with her makeover courtesy of her husband-to-be.
Hirji, who asked Perez in Cafe Rouge to marry him after spontaneously buying a ring from a jewellery shop next door, said: 'I love the way Sandra looks, and did the first time I met her. We were both at a salsa dancing night. I thought, "Oh my God, she could be a Kardashian!" the second I saw her.
"But I couldn't help think I could make her look perfect – and now I have. Khloe Kardashian was who I wanted her to look as good as – and as far as I'm concerned, Sandra now looks better than Khloe."
To transform Perez's features, he applied fillers to her lips, defined her jaw and nose and lifted her cheeks to create a contoured look.
He continued: "I did all these procedures to Sandra to give her the ultimate Kardashian face-over – then I proposed. We're getting married in June next year.
"As far as giving her my ultimate makeover is concerned, obviously I love her for who she is too – but as a cosmetic clinician, I probably look at women's faces in a very different way to most men."
"I think procedures like fillers and Botox can improve women's looks 100 per cent, and I'm glad I get to make so many women happy.
"It was my personal interest in art that drew me to the profession and I see what I do as artistic in a way.
"Sandra loves what I do for a living and says she is proud of my work."
Cosmetic practitioner Ally Hirji. Photo / Ally Hirji, Facebook
Perez added: "I'm in awe of what Ally does because it's exciting to see how he creates his art and how clever he is at changing how people feel about themselves.
"Khloe Kardashian inspired many girls to be more open about these procedures and she is beautiful, who wouldn't want to look like her? Me included."
"We are all unique and I think it's amazing that Ally offers the 'Khloe K package'.
Hirji added: "NHS cosmetic procedures are available but only in certain circumstances such as severe burns and breast cancer. But perhaps cosmetic procedures like botox and fillers should be available to people on the NHS if people suffer from self esteem issues."
Hirji, who started his business, SY Clinic, in March this year, was once a bartender at the Leicester Tigers Rugby Stadium bar before doing a Masters degree in pharmacy and a post-graduate course in cosmetics. He now specialises in fillers and facial rejuvenation.
He says: "Beauty is defined in many ways and everyone is different; everyone has their role models and now people are beginning to feel more secure about having treatments done and using products to not necessarily make themselves beautiful - but to enhance the beauty that they are born with."
Perez is a gym enthusiast, and also helps Ally as an admin assistant.
She said: "Everyone you meet is unique and even though I love the Kardashians so much, I still want to be me, and so I wouldn't work professionally as a look-alike as it would take away from the person I am. Of course, I'm flattered when people see the similarity.
"I've watched them all on TV but generally I just follow them all on Instagram to see what they are up to in the fashion world - and I just love the gossip."
The couple are now engaged. Photo/Ally Hirji, Facebook
Hirji adds that he recommends women consider fillers sooner rather than later to prevent the signs of aging.
He continues: "I find all the procedures that I do easy and I really enjoy doing them. I have an incredible passion for the work and I am a perfectionist.
"I treat women of all ages but it depends how far their ageing has gone and if it is reversible - especially for women over 75.
"Many people start earlier than that to keep deep wrinkles from forming, so that they prevent ageing to begin with.
"I know that if I could change one thing about the way I look, it would be my jaw – and for Sandra it's the same. I think she looks perfect though. What woman wouldn't want to look exactly like you? She is pure perfection in my eyes from head to toe.
"And although Khloe Kardashian is supposedly pregnant, we're not in any rush to copy her in that sense. We're too young and it'll be something to look forward to in the future. Our own little North and Saint like Kim and Kanye maybe."
This article was first published on dailymail.co.uk and is republished here with permission.