KJ Apa sneaks a cheeky gag into latest Hallensteins modelling shoot
Publish Date

Friday, 2 February 2018, 9:36AM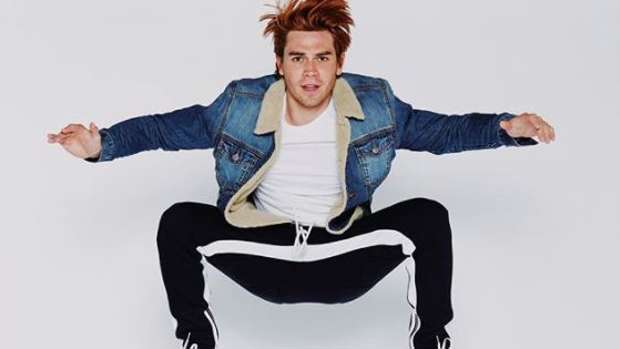 Our very own Riverdale star KJ Apa is one of the new faces of Kiwi brand Hallenstein Brothers, aptly called We are Brothers!
Last week KJ was in Vancouver for a campaign shoot with his new international bros, fellow actor Australian Lincoln Lewis, Australian-based Kiwi musician Chris Black and Australian-based model and horse rider Mattia "Matt" Harnacke.
However, KJ Apa managed to sneak in one of the oldest and most frequently used gags in one of the pics on Hallensteins' Instagram account.
You know this thing? No one really knows what it's called but generally we all know how to play right?
If you get someone to look at your hand when it's like this (facing down), you'll receive a hearty punch from the mate who pranked you. 
Looks like KJ is still playing the game, even when he's working:
HAHAHAHA YES KJ! Good from you.
We do have to say though, it isn't below the waist (another rule in this nameless game), so we probably can't reeeeaally count this one!
Hallenstein Brothers CEO Glenn Hunter told Spy: "The campaign is designed to inspire and empower young people to achieve what they want in life. We were drawn to KJ as he has an inspiring story, he's a local guy doing big things overseas."