If you want to get paid to sleep, this job listing is for you
Publish Date

Monday, 2 December 2019, 2:05PM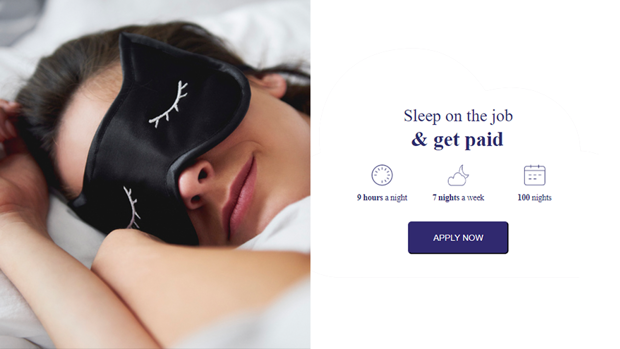 The Job: Sleeping. Dress Code: Pajamas. Skills Required: A Passion for Sleep.
If sleeping comes pretty naturally to you, you could be qualified for a job and not even know it! 
Sleep solutions startup Wakefit is currently taking applications for their 2020 paid internships in India, and the job sounds like an absolute dream. 
If you can avoid screen time and sleep for nine hours each day for 100 days, Wakefit is offering ₹1 lakh ($2163 NZD) as payment for your contribution to the project. 
So who makes a good Sleep Intern? According to the website, Wakefit's ideal candidate has a completed degree in any field, can fall asleep within 10-20 minutes, can avoid the consumption of caffeinated beverages and screen time. 
Snoring will be considered a disadvantage to securing this position.
Director and co-founder of Wakefit, Chaitanya Ramalingegowda said "The Sleep Internship initiative aims to bring back the focus of sleep health by celebrating and applauding people who obsess about sleeping well." 
Take your Radio, Podcasts and Music with you