How much KiwiBank is REALLY donating to the Gumboot Friday Fund
Publish Date

Thursday, 21 February 2019, 12:00PM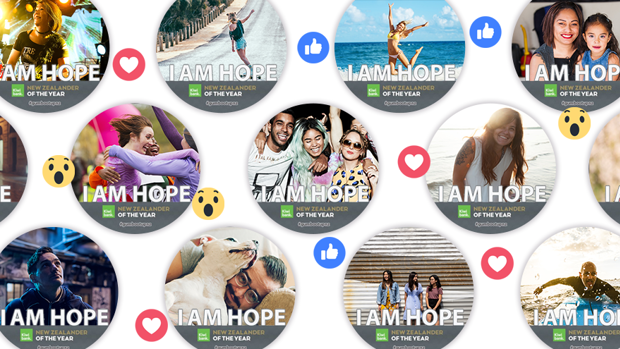 UPDATE: Kiwibank posted this on Facebook:
If you've been on Facebook recently, you'll have seen the many uses of Kiwibank's "I am Hope" New Zealander of the Year, Gumboot Friday, Facebook frame.
In support of Mike King's I Am Hope charity, KiwiBank came up with the idea to donate a dollar to the Gumboot Up NZ Fund for every Kiwi who added the frame to their profile picture. Gumboot Friday will raise funds to help young Kiwis get free counseling.
The Profile Picture Frame is usually accompanied by a message along the lines of "Kiwibank's donating $1 for everyone who adds the frame. This aims towards providing free counseling to New Zealand's youth!" Due to the fact that nearly your whole friend list has basically used it, we wondered how much money this would actually end up being, given the amazing cause.
Brand Manager of KiwiBank Kim Waghorn stated "The response has blown us away. We were hoping it would reach 20,000 people but we've already passed the 21,000 mark! It's clear this is resonating strongly and something Kiwis really care about. Based on the overwhelming response, Kiwibank is committing up to $50,000 towards the cause," Mrs Waghorn said.

CEO of Kiwibank Steve Jurkovich stated "It is great to see New Zealand recognising what an important issue this. Every gesture counts."

2019 Kiwibank New Zealander of the Year Mike King said: "When Kiwibank came to me and said they would donate up to $20,000 if Kiwis used the frame I was stoked. It was beyond what I thought was possible. Now they've said they'll go up to $50,000, well that's beyond what I hoped for. This is an amazing initiative – come on New Zealand, get behind it."
It's unclear if Kiwibank will donate more than $50,000 if the Frame reaches over 50,000 uses, but based on their current commitments, it appears that the Frames can't accurately be considered as $1 per frame, rather a rounded up sum. 

So if you haven't already, use the frame or donate to I Am Hope. 
WHERE TO GET HELP:
If you are worried about your or someone else's mental health, the best place to get help is your GP or local mental health provider. However, if you or someone else's in danger or endangering others, call police immediately on 111.
OR IF YOU NEED TO TALK TO SOMEONE ELSE: