Good George are releasing a 'F*ck Off 2020' gin to celebrate the end of 2020!
Publish Date

Wednesday, 16 December 2020, 8:39AM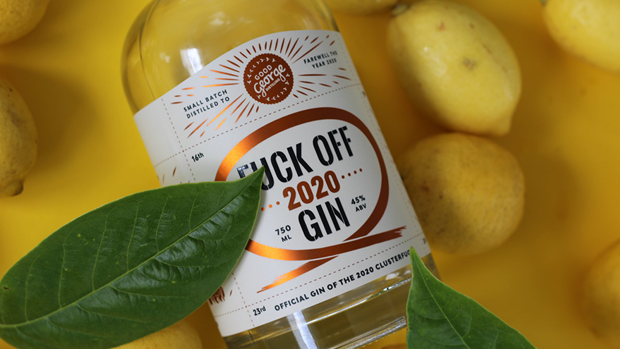 2020 has been a dumpster fire... and the perfect excuse to drink (responsibly)!
Kiwi brand Good George just announced the most hilarious gin to end a dumpster fire that has been 2020- the Fuck Off 2020 Gin.
How good?!
Good George explained the story behind the new gin in a post on social media; "We can probably all agree that life gave us a few lemons this year, so naturally we'll be celebrating the end of 2020 with a few gin and tonics." 
"Whether it's cancelled travel plans, lockdown boredom, or alert level confusion, there was a lot to be frustrated with. Bubbles were getting popped, not in a fun way, and we still haven't got the hang of Zoom."
"Let's raise a glass to farewell the year that's raised hell, and make life regret giving you all those lemons."
And if you're also keen to see out 2020 in the best way possible, you can pre-order your gin, HERE.
*R18, always drink responsibly!