Five ways to spice up your iso video chats with friends!
Publish Date

Friday, 17 April 2020, 10:59AM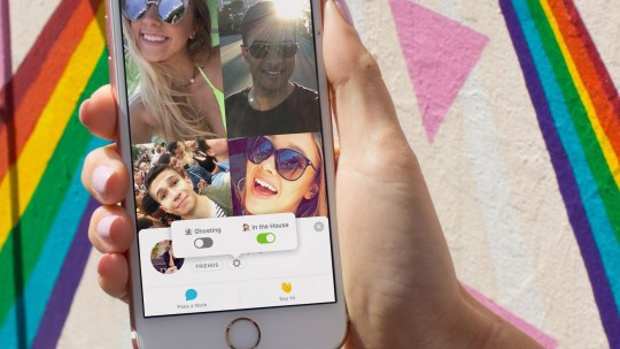 For all those times you have nothing to talk about....
Heeey guys,
Since day 1 of lockdown, my mates and I have been actively keeping in touch and checking in with each other. I honestly have the most creative bunch in my life, who have got us doing more than just chatting over the phone...
Here's what we've done:
Have your own BYO
One of the cheapest and best ways to go out with mates on a Friday.. and that doesn't have to end! At your next supermarket shop grab a bottle of wine and ingredients to make a cheap 'BYO-like' meal (we did dumplings, easy and yum), then book in a night with your mates on Zoom and enjoy a virtual BYO!
Related: Georgia's Top 10 board games to play in lock down!
Quiz Night
There's always the super organised person in your group who loves a challenge and to show off their hard work. One of my friends created an epic 10 round online 'Pub Quiz' - The quiz was created on Google Forms and we used Google Meet to see each other. As usual in one of these quizzes you pick your bonus point round (ours was sport... should have been pop culture) and you have a Quiz master who runs the night. Was a great way to spend a couple of hours together and feel like we had all just been out for the night.
Bingo
Very easy to organise, fun to play and keep social! We used Microsoft Teams to see each other and you just print of your Bingo cards. Another one of my amazing friends added extra challenges throughout to mix it up - these included taking a shot, drawing a picture of a cat, dressing up in the funniest thing you can find, etc.
Play Psych!
This app has been around a long time, and has been even more popular since lockdown started. Everyone needs to download the app, one person creates a game, you all join in and start answering the questions in each round. You don't have to do this over video stream, but we used Zoom so that we could see everyones reactions.Easy and crack up!
Related: Stay The F*ck Inside is the drinking game app that raises money for COVID-19
Host a Dinner Party/Masterchef night!

For all you competitive chefs out there, it's your time to shine! Create your menu (we did 3 courses), get everything you need at your next supermarket shop, book in the Zoom meeting and start showing off your cooking skills to your mates! Loved this night as we all had so much time to prepare delicious meals and caught up with each other while we ate.
These are just a few ideas that make a night out of keeping in touch with friends! Of course you can always just stick with a simple video chat, great places to use are: FaceTime, Messenger, Snapchat, Zoom, Microsoft Teams, etc.


Look after yourself and stay safe,
Georgia xx
Take your Radio, Podcasts and Music with you