Dalonga Coffee just got a boozy upgrade with Whipped Martini's!
Publish Date

Saturday, 23 May 2020, 10:00AM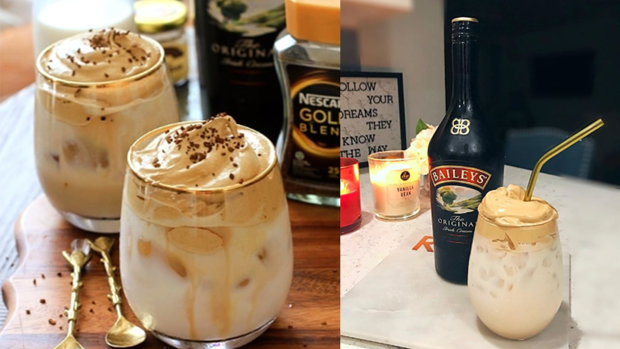 Dalonga coffee took over the internet during lockdown, and now people are giving it a boozy spin to make Saturday nights just a little more fun.
If you're a fan of espresso martini's, this is gonna be your next go-to drink because, yum.
Dalonga coffee is everyone's new fave way of drinking a typical coffee, and now some awesome people on the internet have added alcohol, obviously.
Follow along with the recipe below to make your own!
Dalgona Martini recipe:
Ingredients:
2 shots (60ml) of Baileys
2 shots (60ml) of Vodka
Ice
2 tablespoons of instant coffee
2 tablespoons of sugar
2 tablespoons of boiling water
Method:
Pour shots into an ice-filled cocktail shaker or glass. Shake vigorously and strain into a martini glass.
Add instant coffee, sugar and boiling water into a bowl and whisk (or mixer if you have one) for 2 minutes to 5 minutes - or for how long it takes to become thick and creamy.
Scoop whipped coffee onto your chilled martini, stir and enjoy.
YUM.
Take your Radio, Podcasts and Music with you