Locals Only - Foley 'Coffee'
Publish Date

Monday, 27 February 2023, 11:55PM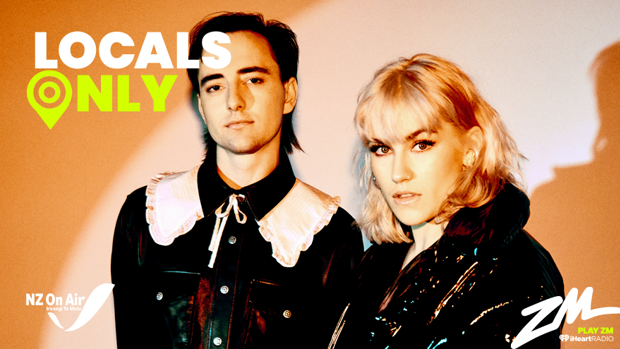 Foley are no stranger to ZM's Locals Only - this time they're back with new single 'Coffee' ft. Tim Atlas from their upcoming debut album Crowd Pleaser, Pt. 1!
Aotearoa's acclaimed pop duo Foley, (Ash Wallace and Gabe Everett) recent projects, 'Smooth It Over' and 'Killing Me Babe', marked a change in Foley's sound to a grittier, more fearless pop they now call home. New single 'Coffee' is yet another smash from the upcoming album.
On 'Coffee' they said, "This song is a frenzy of thoughts and total chaos. We really wanted to capture the way it feels to be questioning your actions and relationships and pushing yourself as much as you can to be a better person - to no avail. In those moments where something as ridiculous as your coffee order being wrong can push you over the edge, it might be a sign to chill out and not take life so seriously…!"
About their debut album they said, "Crowd Pleaser is a journey of experimentation and exploration for us. When writing we became absorbed by the situations that this music would be listened to. What experiences people will have, what emotions they'd feel.
Getting lost in the challenge of how we soundtrack those events and how we capture those feelings resulted in the most creative and exciting music we've ever written. It's been a labour of love and is a huge emotional release to be finally bringing it to our fans!!"
Fans got to experience the duo and their new tracks live, as they dropped it right off the back of supporting the iconic singer-songwriter Remi Wolf on the New Zealand leg of her tour.
Watch the iconic video below and pre-save the album here!

Foley got our hands in the air during recently during their jam session of 'Smooth It Over' live in ZMs Acoustic Corner! Watch it in full below.
Take your Radio, Podcasts and Music with you