Asos are selling jeans over jeans and we can't figure out why...
Publish Date

Thursday, 25 January 2018, 12:56PM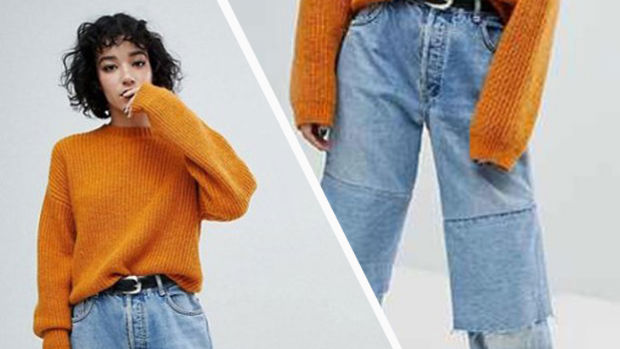 Asos is usually one of our go-to sources for the latest clothing and massive shopping hauls but sometimes they just don't get it right...
There was the time they made a dress with 'toggles' all over it, these weird AF backless jeans and oh, there was that one time they made jeans with a denim skirt over them...
Is it just us or are we noticing a biiit of a theme here!
The jeans are everything they sound like, a pair of baggy jeans... over another pair of jeans. The bottom denim layer appears to be a pair of 'mom' jeans rolled up at the bottom, with a pair of 3/4 rough cut jeans over the top!
Fashun? We're not entirely sold yet either...
Picture: ASOS
Would you be brave enough to wear this possible new fashion trend?