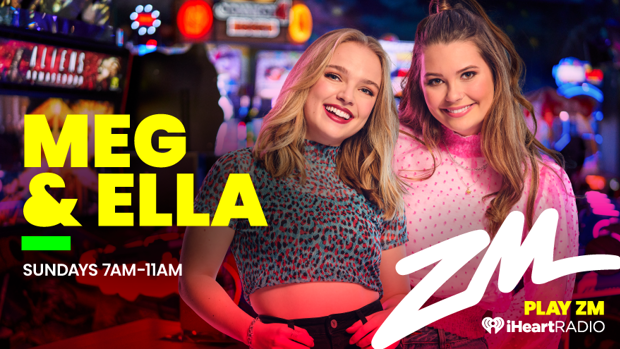 The newest addition to the ZM whānau, Meg Wyatt and Ella Shepherd are with you every Sunday morning! 
Two interns, sharing a mutual love of Harry Styles, wine tasting, and 9pm bedtimes, plucked from obscurity and thrown straight into the deep end, what could possibly go wrong? 
Whatever's got you up early on a Sunday - they'll keep you company from 7 - 11am.
If you want more you can also listen to them host the ZM Late Late Show weeknights from 10pm - 12am and follow them on Instagram here.
(YTG) 
Latest from Sundays with Meg & Ella