The 10 Most Watched YouTube Videos of All Time
Publish Date

Wednesday, 12 October 2016, 7:43AM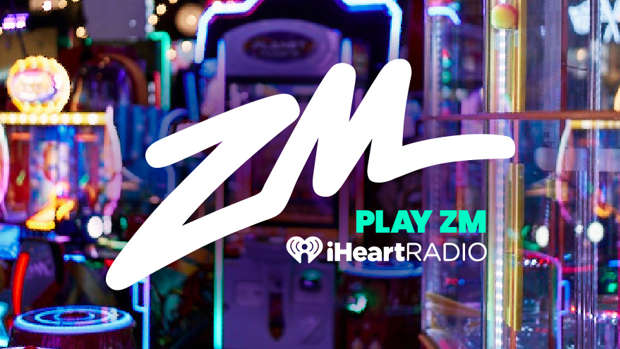 YouTube is one of the most popular ways to listen to music and watch videos online.  
Created in 2005 by former PayPal employees, the site was bought by Google for $1.65 billion in 2006.  
The first online video to reach one billion views online was on YouTube back in 2012.  
Since then, dozens of videos have surpassed a billion views, and a handful have hit the two billion mark. 
Here are the 10 most watched YouTube videos of all time, in ascending order:  
10. 'Bailando' by Enrique Iglesias  
The Spanish version of Enrique Iglesias' 2014 hit Bailando featuring Descemer Bueno and Gente de Zona has had 1.65 billion views to date. 
9. 'Lean on' by Major Lazer and DJ Snake  
Released in March 2015, Lean On featuring MØ has been watched 1.67 billion times, despite only reaching number two on the UK Singles Chart.  
8. Masha and the Bear 'Recipe for disaster' episode  
The only video in the top 10 list that isn't a music one is this episode of Russian children's cartoon Masha and the Bear.  
Watched 1.67 billion times, the "Recipe for disaster" episode features Masha cooking too much porridge in the bear's house. The series is popular around the world, including in Germany, Malaysia, Indonesia and Australia.  
7. 'Shake it off' by Taylor Swift  
Taylor has two videos that are in the top 10 list of the most watched YouTube posts of all time. This track, released in August 2014, has 1.67 billion views. 
6. 'Hello' by Adele  
The video for Adele's Hello broke the Vevo record for streams within a 24 hour period when it was watched 27.7 million times in one day.  
The previous record holder was Taylor Swift's Bad Blood with 20.1 million watches.  
To date the track, which was released in 2015, has been watched 1.74 billion times. 
5. 'Blank Space' by Taylor Swift  
Released 2014 as the second single on Swift's 1989 album, Blank Space has been watched nearly 1.8 billion times.  
4. 'Sorry' by Justin Bieber  
YouTube star Justin Bieber replaced himself in the top 10 most watched videos when Sorry moved up and Baby moved out.  
The 2015 track has been watched 1.88 billion times and also features NZ dance crew ReQuest, while Baby, the track that is to thank for Bieber's fame, languishes with 1.46 billion views.  
3. 'Uptown Funk' by Mark Ronson  
The official video for Uptown funk featuring Bruno Mars has been watched a few times more than Bieber's Sorry with 1.89 billion views.  
2. 'See You Again' by Wiz Khalifa  
The most popular music video in 2015, See you again featuring Charlie Puth has racked up 2.09 billion views since it was publish at the beginning of April 2015.  
The song, which was commissioned for the soundtrack to Furious 7, is a tribute to actor Paul Walker who died in a car accident in 2013. 
1. 'Gangnam Style' by Psy  
Of course! Cult classic Gangnam Style took the world by storm when it was released in 2012.  
The South Korean K-pop single was the first YouTube video to reach one billion views. Since then, it has now rocketed to 2.66 billion watches.