YouTube is finally letting you watch videos while opening other apps on your phone
Publish Date

Tuesday, 19 July 2022, 3:52PM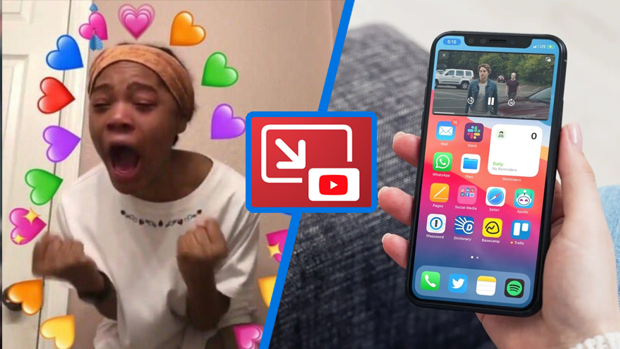 FINALLY, you can watch YouTube whilst sending a text or checking your bank balance to see if you've been paid! 
It's about damn time! Users have been asking for this feature for years and they've finally delivered.
Idk why they've taken so long to roll it out but thank gawd. YouTube have released the function where you can now open other apps on your phone while still being able to watch videos. 
The days of trying to open another app while watching a video and it stops playing are over. YouTube's new picture-in-picture mode allows users to continue watching videos in a floating window so they perform other tasks on their iPhone or iPad.
YouTube will be making it accessible for premium members worldwide and non-premium users in the US for all non-music related videos. However, the new function won't be available for music unless you have a premium subscription.
All you need to do is head to your YouTube app, go to Settings > General > turn on picture-in-picture. Even if you don't turn on PiP, you'll still be able to use background play by default which will play the audio from the video, niiiiiiiiiice.
The PiP feature is currently available for all ‌iPhone‌ and ‌iPad‌ users with iOS and iPadOS 15 and higher.
Multi-tasking just got even easier!

Laugh out louder with Fletch, Vaughan and Hayley weekdays from 6am. They chatted about the above story and more on their latest podcast - listen below!
Take your Radio, Podcasts and Music with you