You probably have a freckle on your wrist
Publish Date

Thursday, 30 May 2019, 12:24PM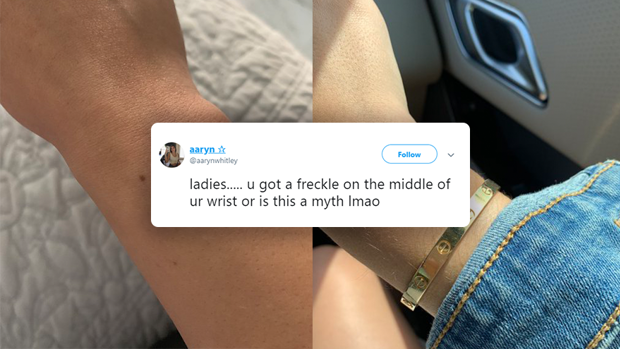 Another day, another weird viral internet discovery.
Just like most digital trends, this one originated on Twitter where user Aaryn Whitley posted a collation of photos featuring women's wrists with pretty much identical freckles.
But it didn't stop there, as thousands of women responded sharing that they have virtually the same freckle! The original Tweet now has over 55,000 likes and 10,000 comments!
Although there has yet to be scientific study on this phenomenon, the internet has a theory. Because our wrists see sunlight more often than other parts of our body (when driving or typing at a desk near a window), small, pigmented spots of melatonin often occur making freckles more visible.