Yik Yak is on its way back to the App Store and we're unsure how we feel
Publish Date

Tuesday, 17 August 2021, 10:38AM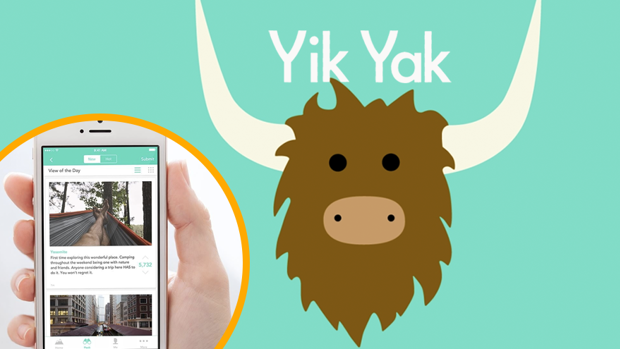 Wind the clock back 4 years ago...
Right around the Pokémon Go stage, another app was also doing the rounds and it was called Yik Yak.
To refresh your memory, Yik Yak was a social media app that helped you "herd" with others in your community. 
You could anonymously send messages, or "Yaks" as they are called, and those in your community could vote on whether they agree your stance or not.. But yaks were only available for 24 hours. 
According to Yik Yak, "this makes it fun and easy to jump into conversations without societal labels."
According to the Yik Yak website, the company has been bought with the new owners looking to develop the app and get it back online.
"We're bringing Yik Yak back because we believe the global community deserves a place to be authentic, a place to be equal, and a place to connect with people nearby."
"We're committed to making it a fun place free of bullying, threats, and all sort of negativity."
Although we must confess, at the moment the app is only available to the US, but given the stance and wording of the new website we recon it will find it's way to Aotearoa pretty soon.
As always, we'll keep our finger on the pulse!
Want more? Laugh out louder with Fletch, Vaughan & Megan weekdays from 6AM – Or catch up with their poddy below!
Take your Radio, Podcasts and Music with you