What your fave 'Riverdale' characters look like compared to the OG 'Archie' comics
Publish Date

Friday, 21 April 2017, 3:45PM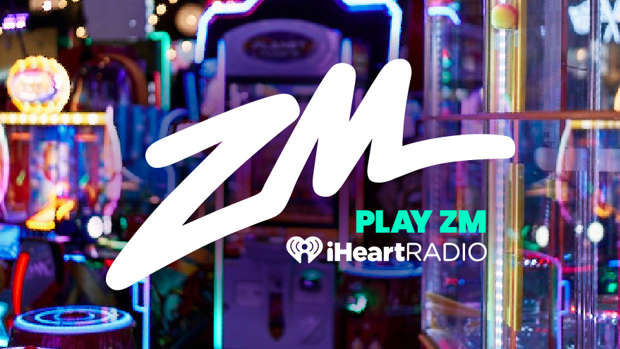 Riverdale is quickly becoming one of our favourite TV shows! Especially since our Kiwi lad KJ Apa plays the main character, Archie!
Well, all they characters are based on the Archie Comics, which you're probably familiar with even if you haven't read them.
Originally the artwork looked like this: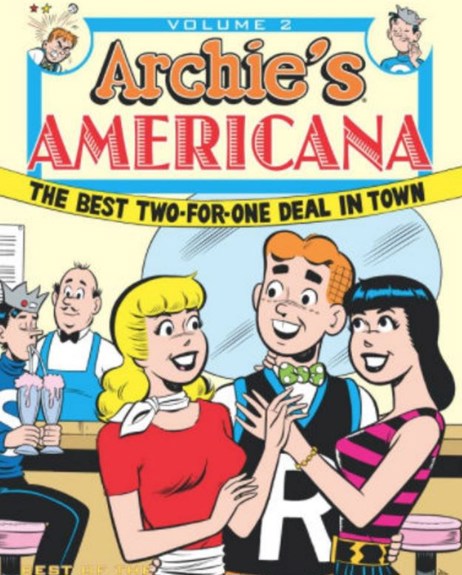 Then in 2015 they had a makeover:
Fast forward to 2017, and the characters have been brought to life in CW's Riverdale -check out how the characters simulate their cartoon counterparts!
Archie Andrews:
Known as a typical "American teenager" in 1941, Archie is still similarly reflected in Riverdale. He's a bit more 'angsty' in Riverdale, but both Archies are known for their naivety, their passion for music and also getting themselves into a few love triangles...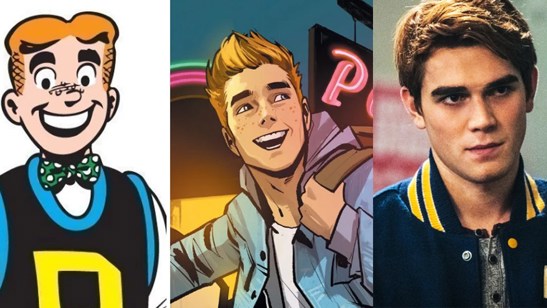 Betty Cooper:
Just like in Riverdale, the comic version of Betty is also known as the girl-next-door. She's smart, kind, charitable, and crushing hard on her best friend Archie. In the show, she's into cheerleading rather than sports, and it turns out she's got a bit of a troubled side when it comes to family.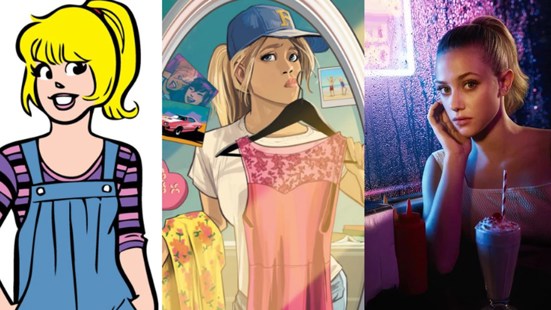 Veronica Lodge:
Veronica Lodge continues to be a rich, spoiled new girl, just like in the original Archie comics. She often toys with Archie's affections and undermines her best friend Betty Cooper, but their friendship always survives. In the comics, Veronica is a more like the "old" Veronica that she often alludes to in the Netflix series. Riverdale seems to have consciously shifted to a more consistently kind Veronica.
Jughead Jones:
Jughead is one of the Riverdale characters who differs most from his comic version. He's still an outsider, but in the comics he's known as a classic teen who doesn't GAF, and eats a lot of burgers. He's also more of a 'tortured' teen on the show, furiously trying to solve the murder mystery of Jason Blossom. Him and Archie's friendship is a lot more solid in the books, too.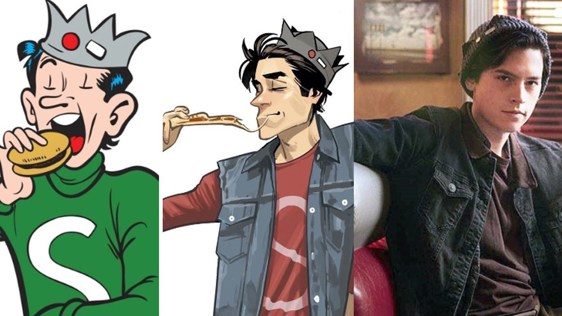 Cheryl Blossom
Like the original comic character, Riverdale Cheryl is rich, vain, manipulative, and a biiit of a b*tch.