This bar has the biggest cocktails in the world!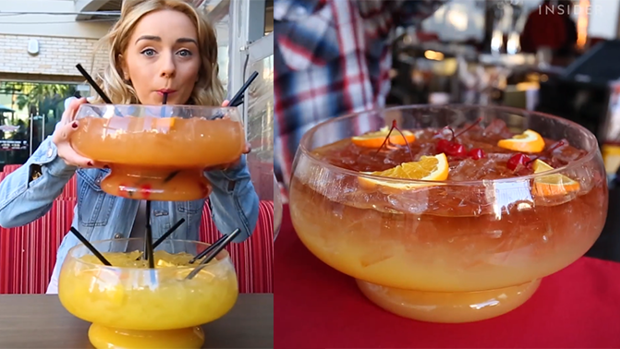 *Sip sip*
This Las Vegas bar has the biggest cocktails, that you need to try.
The giant 100-ounce cocktails filled with vodka and rum, and decorated with fruits in a bowl the size of our heads!
The entire bar is just as fun, with the option to rock out with your cocktail- by drinking from a colourful plastic guitar!
PBR Rockbar and Grill have gone viral for their concoctions, which you can see on their drool-worthy Instagram!
This calls for a trip to Las Vegas!