Things you can buy your mum for Mother's Day that isn't a candle
Publish Date

Thursday, 10 May 2018, 9:20AM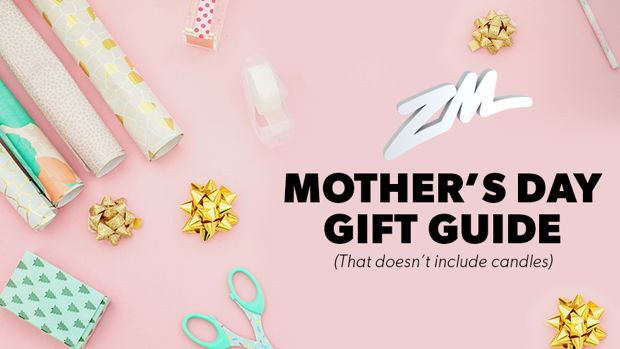 Sooo in case you weren't aware, Mother's Day is this Sunday.
If this is the first you're heard/you haven't sorted a pressie well don't stress cause we're here to help you out.
To be honest, your mum probably deserves like a mansion and millions of dollars, but the state of your finances means you can drop no more than $50. 
You could just go for the standard candle option again, but why not really engrave your name in the will this year with one of these tear-inducing gifts:
Manicure-pedicure 
Believe or not, but mums love to just spend time with their 'darling' children, so a manicure and pedicure is the ideal gift as you can both go along together to get pampered!
If you're a lad, a voucher for them to get pampered will still go down a treat and heck, you should at least try the pedicure cause the foot soak is a bloody lovely time. 
Surprise her with a photoshoot
Organise a photoshoot for your family and Mum will be stoked! This will be especially great if you and your siblings are all grown up, as the last time you probably had a family photoshoot your Dad would have been rocking a mullet. You can make it cheaper by getting a student photographer/friend who does photography as a hobby to do the shoot. 
Organise a working bee to get that job done
Has your mum always dreamt of the back deck finally being finished? Or she really wishes the bedrooms in the house could get a new lick of paint? Send her out for the day and organise for you and your siblings to get that job done. 
Cook her a meal - but go all out
Your mums cooked for you your whole life, you probably still go round and sponge off her for a roast don't ya? So this time you cook. But don't be lazy, go all out. Print out a menu and prepare a three coursed meal that will make your mum feel really special. Hopefully, it will make up for all those times you refused to eat the meatloaf she'd spent hours preparing. 
Buy her a holiday
If you have lots of siblings and you can all pitch in at least $100, then buy mum a holiday. Book her a hotel somewhere nice, give her petrol vouchers to get there and also get her a voucher for a nice restaurant in the holiday spot and bam, you've allowed mum a peaceful, relaxing weekend.