These socks promise to save your feet on the walk home from a night out!
Publish Date

Thursday, 22 August 2019, 2:43PM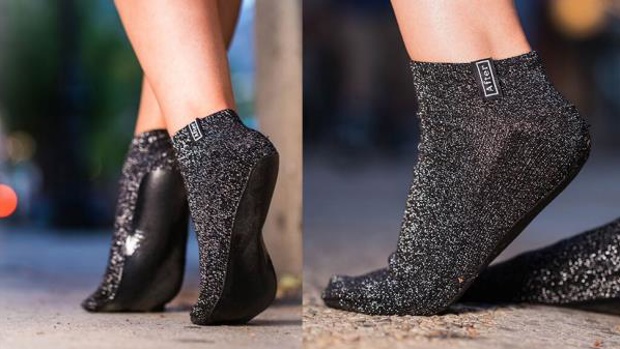 Kicking off your heels and walking home from a night out, might be the worst part of the night- but it just got better.
This pair of socks were specifically designed by a smart bunch of people who know just how much wearing heels hurts your feet, especially when you've got to walk home afterward.
Aftersocks, are designed to chuck on when you leave the club and kick off your heels.
The socks are designed with a comfortable reinforced sole to keep your feet safe from stones or broken glass and come in a few different colours, including a sparkly material to keep the party alive.
Not only that but unlike shoes, they're made from a material which can squish down to fit in any bag or back pocket!
They even say you can walk on Lego and not even feel it!

The socks are currently still in the Kickstarter stage, but look like they could soon be hitting shelves!
Check out more about how they work, and how to support the Kickstarter, here.
Take your Radio, Podcasts and Music with you