These chic 'Garden Igloos' are a plant mama's dream
Publish Date

Monday, 8 July 2019, 11:49AM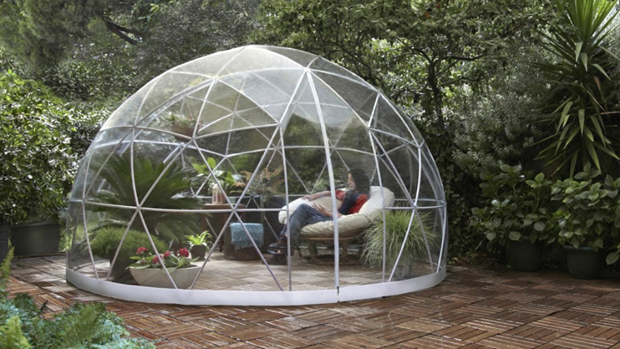 How gorgeous is this?! 
Made by a company in Germany, this chic garden igloo would be perfect for relaxing outside under the sun's rays or the quiet pitter patter of rain.
The domes are made made out of completely recyclable non-corrosive PVC and PA6 materials and it's unique transparent design lets you relax while looking at the sky day and night.
The dome is waterproof, wind resistant, and if taken care of properly, it should remain intact for a minimum of two years.
The base area is 10 m² and is just over two meters tall.
According to the company's website, the igloo can be used as a stylish conservatory, greenhouse, or a gazebo.
Unfortunately, the igloos aren't exactly what we'd call affordable. If you're in the market, however, they are available to purchase for US$1,199 via Amazon or https://gardenigloo.com.