The worrying sex trend that has doctors gravely concerned
Publish Date

Thursday, 11 January 2018, 2:46PM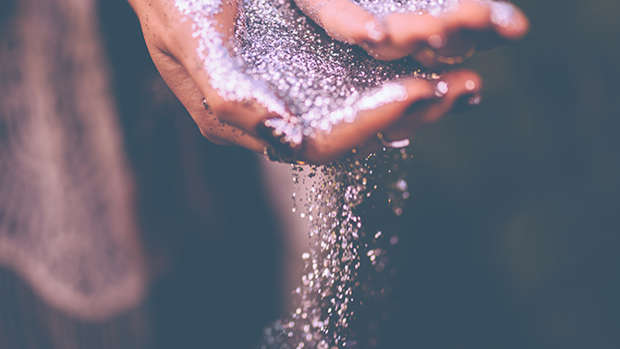 Some people out there come up with some pretty f**ked up shit. 
Like this latest product that is a glitter capsule that you put up your vagina. YUP. 
Pretty Woman Inc. sell 'Passion Dust Intimacy Capsules' on their site, which promises to "naturally dissolve and release its contents" once inserted.
Doesn't sound natural, right? But the company claim that the ingredients in the capsule are safe for internal use - only posing a danger to asthmatics who may inhale the (edible) glitter during oral sex. 
The product description even says:
"If you've ever had vaginal issues, you had them before you used Passion Dust anyway. If you've ever had a yeast infection, I'm sure it wasn't caused by glitter; it just happens sometimes (Oh, the joys of being a girl!)."
But many actual health professionals are NOT ok with the product.
Dr. Jennifer Gunther says there is no actual way of making 'vagina-safe' glitter:
"Just because something is safe for your lips, for example, glitter lip gloss, doesn't mean it is safe for the vagina.

"If [the glitter] isn't plastic and it's sugar, well, depositing sugar in the vagina lets the bad bacteria go wild. Studies looking at treating bacterial vaginosis with vaginally administered probiotics were halted because the glucose keeping the probiotics alive made the bad bacteria go wild. Could the vehicle be an irritant and cause a vaginal contact dermatitis? Yes and ouch. Think vaginal sunburn!"