The internet is losing it over this simple Macca's hack which sounds delicious
Publish Date

Thursday, 13 May 2021, 11:25AM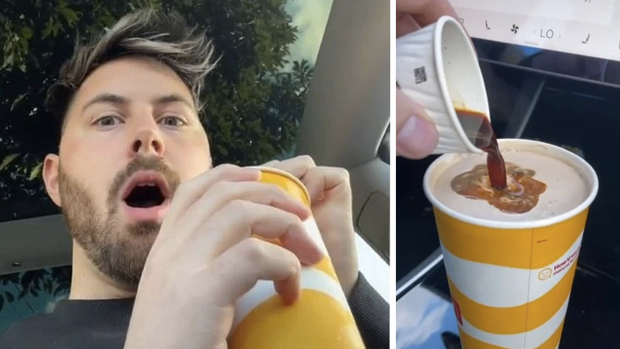 We all love a good hack - Especially when it's to do with food! Or in this case, a dessert. 
Similar to the classic 'fries dipped in soft-serve' trick, we'd like to introduce you to the simple but extremely effective espresso milkshake! 
The new trend fuses a McDonald's espresso with a vanilla thickshake... and well, the rest is "absolutely stunning" as explained by the person behind the video. 
All you need is literally a single shot espresso from McDonald's and a large vanilla milkshake. Pour the espresso in, stir it up and you're good to go. 
With over 2.8 million views, the viral video has even attracted the attention of Aussie Tik-Toker, Brad Canning who gave the hack his seal of approval, saying it could be the best ever!
Like Brad, we can't wait to give this a go! If you already have, or have been doing it for years, let us know what you think!