The amount of sugar in a Creme Egg is quite frankly, upsetting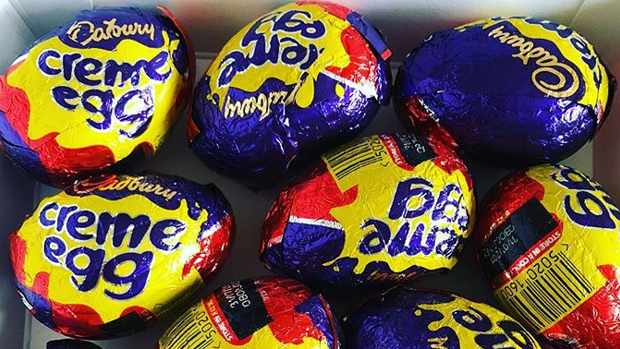 While we know most chocolate is full of sugar, sometimes we need to see the facts laid bare in order to really understand just how much of the sweet stuff we're consuming.
One shocked mother has done just that, posting online a picture of a Creme Egg next to the amount of sugar she claims is in the popular Easter treat.
"Warning may upset Creme Egg lovers," Rebecca Bilham wrote on Facebook. "This amount of sugar in ONE cream egg?? Surely not, crikey!"
The post has since garnered around 6000 shares and 13,000 comments from Creme Egg enthusiasts.
Many Twitter users also expressed their disbelief in the claim that one Creme Egg could actually contain that much sugar, with some noting they may no longer be as keen to chow down on the treat.

A single Cadbury Creme Egg contains around 26 grams of sugar, which equates to six teaspoons.
With its main ingredients being sugar, milk, glucose syrup, cocoa butter and invert sugar syrup, it's hardly surprising that the egg's content is so high.
A spokesperson for Cadbury told The Independent: "As with all of our delicious Cadbury chocolate, Cadbury Creme Egg can be enjoyed as part of a healthy, balanced diet.
"This Easter treat is loved by consumers around the world and can only be snapped up in the run up to Easter."
How do you actually pronounce the 'Creme' in Creme Egg? Find out here!
This was first published on nzherald.co.nz and republished with permission.