Some of New Zealand's most beautiful swimming spots
Publish Date

Friday, 5 October 2018, 4:26PM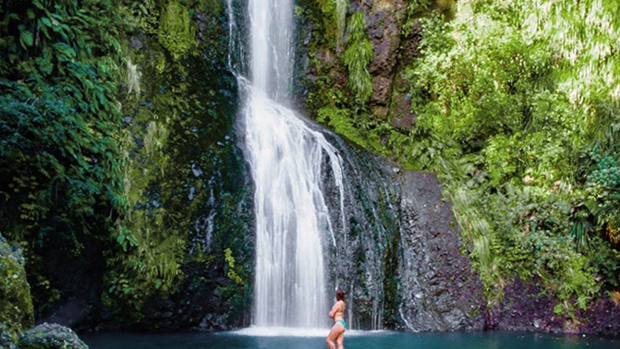 It's no secret, New Zealand is pretty darn gorgeous, and we have some of the best locations for swimming, relaxing and 'gramming this summer. Here are some of the best spots to check out!
Fiordland receives some of the highest rainfall on record, making it a lush verdant wonderland with incredible waterfalls tumbling down from huge cliffs into pristine rivers fed by glaciers.
Most of New Zealand's rivers and alpine lakes are crystal clear, with icy fresh water you want to drink. Thanks to the clean, protected environment in Fiordland, remember that as inviting as it looks, it's freezing cold.
As you wander through the forest, just outside of Rotorua, you'll find yourself surprised by an incredibly blue and clear spring.
With enough volume to fill two huge swimming pools per day before it meanders down to Lake Rotorua.
All you have to do is visit the Blue Pools near Haast on a sunny, clear day around lunch-time, to see where the name came from. With water so clear and turquoise it doesn't seem real, the sun shines directly on them and it almost looks like it glows.
The blue colour comes from the glacial flour in the water, which make the clear pools appear shallower than they are.
Just from the Tutukaka Coastline, north of Whangarei in Northland is the incredible marine reserve Poor Knights Island.
An incredible array of wildlife inhabits the water, it's no surprise that it was rated one of the top 10 dive sites in the world and a beautiful area to swim and explore.
Its name means "Place of the Dancing Sands" which refers to the way the sand and water dance and meet together. 
A sacred place, it's considered to be one of the 100 biggest spring systems in the world, and well worth visiting.