Ryan Reynolds and Will Ferrell switch up talk shows for one of the greatest pranks ever
Publish Date

Friday, 12 November 2021, 11:14AM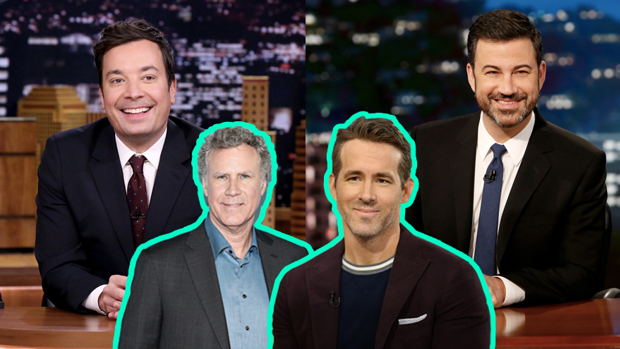 We can't get enough of these two! 
When not breaking social media with their acapella singing, they're obviously thinking of ways that they can bring mountains of joy to our lives.
In what seems like an unlikely bromance, the two acting stars have pulled off possibly the prank of the year having switched talk show guests for the night. 
Ryan, who was supposed to appear on the Jimmy Kimmel Live took the stage on The Tonight Show starring Jimmy Fallon, and Will, who was meant to be chatting with Jimmy Fallon joined Jimmy Kimmel. An easy mistake to make, right?
Both actors seemed to do fantastic jobs though, having obviously researched each other's upcoming movies to make sure that PR teams were kept happy.
And kudos to the hosts too!
Check out both interviews above. Man, we really can't wait to see what these two come up with next! 

Want more? Laugh out louder with Fletch, Vaughan & Megan weekdays from 6AM – Or catch up with their poddy below!