Ross and Rachel's Friend's romance was supposed to be very different...
Publish Date

Thursday, 4 October 2018, 10:28AM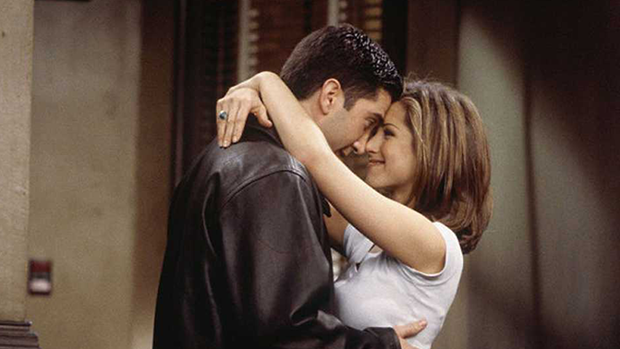 They are everyone's favourite couple from the nineties- but now it has been revealed that Ross and Rachel's relationship was supposed to be super different...
And we mean show altering different...
Friends executive producer and director Kevin S. Bright has explained that the original plan was to have the famous couple stay together for the whole show. However, the writers quickly realised that a loved-up Ross and Rachel was waaaay less interesting than a constantly bickering Ross and Rachel.
"When we got them together when the first kiss happened we go, 'Wow, the air has kind of gone out of the balloon'. There wasn't that sexual tension anymore," Bright told the publication.
In regards to the couple's infamous "break" in season three and Ross' big decision to go hook up with someone else right away (jerk move, obvi), Bright said that "it wasn't planned that way, that came a bit later."
Heaping praise on Friends creators Marta Kauffman and David Crane for taking such a (then) bold step to keep Ross and Rachel apart, Bright says:
"I thought what Marta and David did, which was such a brilliant and brave move with their relationship, as soon as everyone got their wish the wish was taken away. It made it so much better when they did get together."
Nothing like delaying the inevitable realising they're in love moment for 7 years...