Paris Hilton has debunked the infamous 'Stop Being Poor' tank top she wore in 2005
Publish Date

Thursday, 6 May 2021, 1:43PM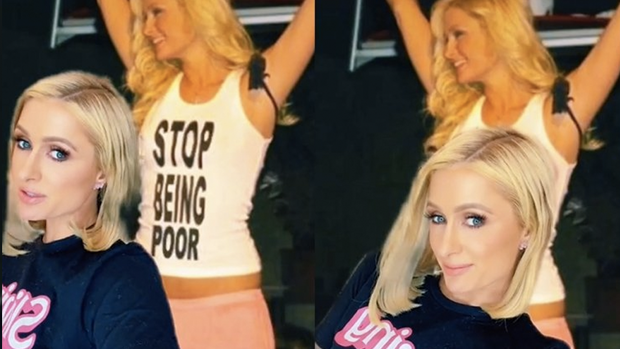 "Don't believe everything you see" is a message Paris Hilton is trying to get across in her latest Tik Tok post. 
We've all seen the famous "Stop Being Poor" picture from 2005 that blew up around the world for obvious reasons... But Paris has finally busted the myth by posted a real photo of what the shirt ACTUALLY said. 
"So, there's this photo online of me, I'm sure you've seen it," she says. "I never wore that shirt. This is completely Photoshopped. Everyone thinks it's real, but that's not the truth."
"Stop Being Desperate" is what the shirt read originally, before being photoshopped to read Stop Being Poor.
As the famous show says... Consider this myth... BUSTED. #iconic from Paris!
Take your Radio, Podcasts and Music with you