Olivia Rodrigo insists there is "nothing to say" about a rumoured feud with Taylor Swift
Publish Date

Wednesday, 20 September 2023, 11:09AM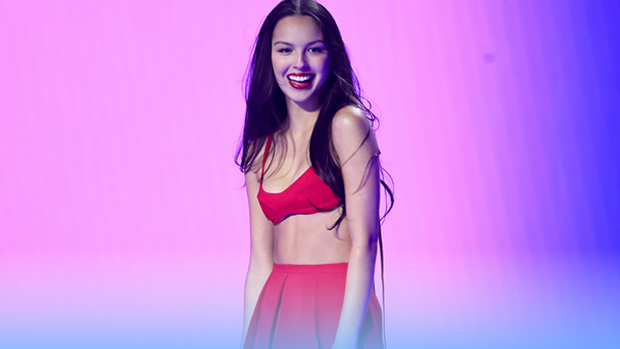 Olivia Rodrigo cited Taylor Swift as an inspiration early in her career... 
They exchanged handwritten letters, but fans later speculated their friendship had soured after Taylor and her co-writer Jack Antonoff were given two writing credits on Olivia's debut album 'Sour', for '1 Step Forward, 3 Steps Nack' and 'Deja Vu', which were influenced by 'New Years Day' and 'Cruel Summer' respectively.
However, Olivia has insisted she has no "beef" with anyone.
Asked about the rumoured feud, she told Rolling Stone magazine: "I don't have beef with anyone. I'm very chill. I keep to myself. I have my four friends and my mom, and that's really the only people I talk to, ever. There's nothing to say.
"There's so many Twitter conspiracy theories. I only look at alien-conspiracy theories."
Asked about the credits, which also included one for Paramore on 'Good 4 U', she added: "I was a little caught off guard.
"At the time it was very confusing, and I was green and bright-eyed and bushy-tailed. Is that the phrase?"
"It's not something that I was super involved in. It was more team-on-team. So, I wouldn't be the best person to ask."
One artist Olivia admires is Dua Lipa.
She gushed: "I'm so excited for her next album, I actually can't wait."
Of the 'Levitating' hitmaker's performance at the 2021 Grammy Awards, she added: "It's so f****** good. I remember watching it on the TV and melting on the floor. Killed it. So tight and clean. They must have worked their a****off making that. I literally couldn't do it."
And the 20-year-old star is also a big fan of Lorde.
She said: "I remember hearing 'Royals' on the radio. I was like, 'Wow, you can make a song about anything that you're feeling.' It doesn't have to be this break-up song.
"She wrote an album about what it was like to be 15 in the suburbs and feeling lost."
Article first published on Bangshowbiz and reshared here with permission. 
Take your Radio, Podcasts and Music with you