NZ cinemas are having Friends marathons this weekend for the 25th anniversary!
Publish Date

Wednesday, 23 October 2019, 1:57PM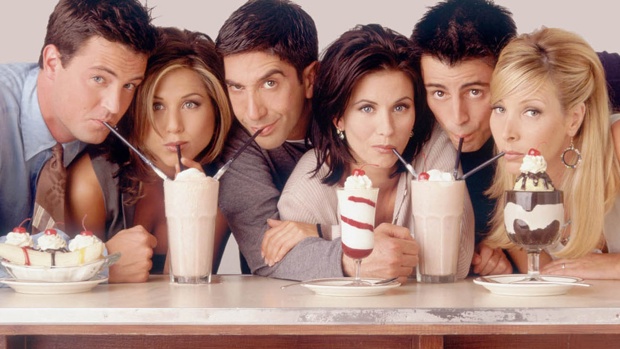 25 years on our screens, and it's time to celebrate!
The cult-fave show Friends turns 25 this week, and NZ cinemas are joining in on the celebrations with a treat for die-hard fans.
Event Cinema's around NZ will be screening Friends episodes for fans to reminisce and enjoy on the big screen!
Yup, THIS Sunday, October 27th, cinemas will be taken over from 12:30 pm onwards to celebrate Friends big day!
The marathon will be running at Event Cinemas in Auckland, Palmerston North, and Tauranga, with exact locations on the Event Cinemas website.
Here's the marathon program:
The One Where Monica Gets a Roommate, The One with the Blackout, The One With The Birth, The One Where Ross Finds Out
Intermission
The One With the Prom Video, The One Where No One's Ready, The One The Morning After, The One With The Embryos
Intermission
The One With Chandler In A Box, The One With Ross's Wedding Part 2, The One Where Everyone Finds Out, The One Where Ross Got High
You can buy tickets for the Event Cinema screenings here.
And make sure you search for screenings at your local cinemas, as some smaller theatres may also be playing the marathon!