Meet the new cast of 'Too Hot To Handle' season 3 which is out tonight!
Publish Date

Wednesday, 19 January 2022, 11:28AM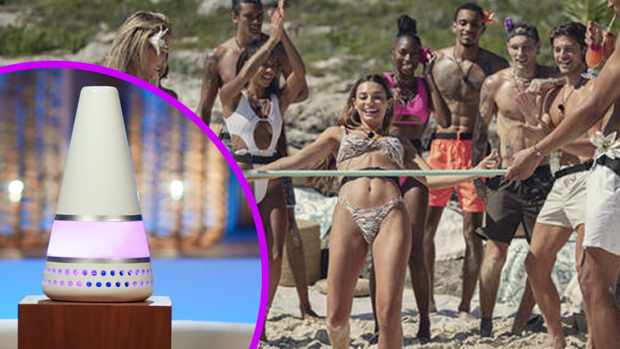 Whether you love it or hate it, it's back on Netflix from tonight! 
And we've got the good oil on the cast of season three, so see what they're about below.
Age: 24
Instagram: @nathsoan
About him: This self-proclaimed "international playboy" is a model and business management student from Cape Town, South Africa. So on top of those abs and being super cute, he also has an accent.
Age: 26
Instagram: @georgiahassarati
About her: Aussie gal Georgia is a serial ghoster who's broken a lot of hearts. She can't help herself because she gets bored easily and moves on just like that. A bit of a magnet for red flags she thinks, and by going on this show we don't think her luck will change. 
Age: 25
Instagram: @stevanditter
About him: Stevan is a wild child with bad boy looks and attitude. He's a Los Angeles-based model who's always been known to be a player. In high school, he got the "biggest flirt" award.
Age: 25
Instagram: @jazkills
About her: Jaz is a fashion designer from the state of Virginia. Growing up with her dad in the air force, she calls herself an "army brat." She admits that she's more into situationships than actual relationships.
Age: 29
Instagram: @thepatmullen
About him: This smooth-talking, guitar-playing serenader is trouble. The model/actor says he loves fulfilling beautiful women's romantic fantasies if they ever visit his native Hawaii. A magical night under the stars is no problem, but they should never expect him to be there when they wake up the next morning.
Age: 23
Instagram: @hollyscarfone
About her: Canadian Holly is a psychology student at the University of Colorado. She studies hard but also finds time to party hard. She reckons her dream is to have boyfriends all over the world... Something tells us this show isn't meant for her. 
Age: 24
Instagram: @_beauxraymond_
About her: Beaux lives up to her name because she truly is a beauty. By day she's a legal secretary in Kent, England but although that may sound posh, she's not very into the glitz and glamour. 
Age: 23
Instagram: @truthsworld
About him: Truth is a criminology student and basketball-playing scholar from Texas who's got game on and off the court. While his name seems honest and pure, he's quoted saying, "Truth will always 99.9 percent tell the truth." So keep an eye out for that 0.1 percent, people!
Age: 29
Instagram: @harryjohnson92
About him: British Harry claims to be a lookalike of another British Harry with glorious long brown locks. And if anyone's standards are set that high, he's probably bound to fail! No one, we repeat no one can compare themselves with Harry Styles!

Fletch, Vaughan & Hayley are back with a bang for 2022! Catch them weekday mornings from 6AM – Or catch up with their poddy below.