Kiwi's ordered this crazy number of chicken nuggets on UberEats in 2018
Publish Date

Tuesday, 11 December 2018, 10:32AM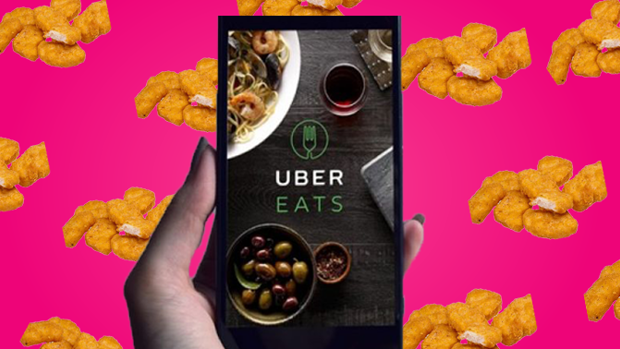 We've all been guilty of a cheeky UberEats order late at night, and Uber's brand new stats show that us Kiwi's love our chicken nuggets...
This year alone, Kiwi's used UberEats to order a grand total of 653,430 Chicken McNuggets this year alone!
New Zealand's top dish to order this year was butter chicken, but the most searched for items were burgers. 
One kiwi also took out the award for the most UberEats orders in a year, with 438 Uber Eats orders in 2018.
If you do the math, that's more than one UberEats order per day, and just as impressive as the user who ordered from 109 different restaurants this year alone.
The most expensive order cost a grand total of $870! The order, from Wendy's on Dominion Road in Auckland, was made up of 151 individual items, very different to the smallest order: a single sachet of ketchup...
RELATED: Watch out for Uber's new charge!
2018 also saw users travel more than 83 million kilometres in total. That may not seem like much, but it's also the equivalent of travelling to the moon and back, 108 times!