KFC potato and gravy shortage devastates customers
Publish Date

Thursday, 1 February 2018, 2:51PM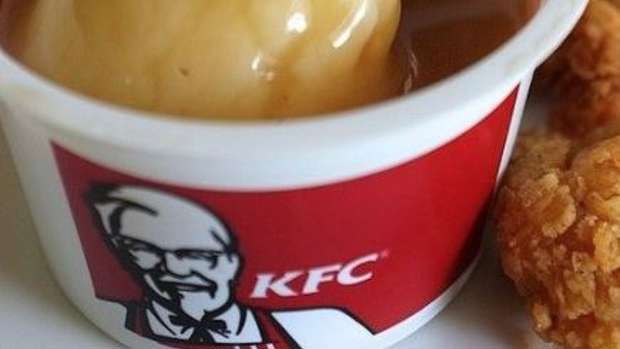 Customers are hungry and outraged after a KFC store ran short of potato and gravy.
The ever-popular KFC staple was in short supply at the north Invercargill store after a "technical issue" in the kitchen at the weekend.
With potato and gravy limited to customers, and the store being short-staffed, the public were devastated.
"There was a very small minority of people who did voice their disappointment about waiting times and the lack of potato and gravy pretty strongly," KFC operations general manager Jason McMenamin said.
"We did also have a limited supply of Potato and Gravy over the weekend due to a technical issue in the kitchen – which unfortunately left some KFC fans disappointed as this is one of the most popular things on the menu.
"The drive-through of the Dee St store was open serving customers normal hours 10am-10pm all weekend, but front counter/restaurant service in store was not available for most of Saturday."
Junior workers had a particularly tough time dealing with irate customers, but KFC praised its staff members for getting through the gruelling weekend.
"Our senior staff particularly were working hard to let customers know what was going on and most of our customers were really great and understanding...
"It's a good reminder about understanding that everyone comes to work wanting to do a good job and they are just as disappointed as you are when things aren't going to plan and they can't give the customer service they want to."
KFC's south Invercargill store was left licking their wounds when it ran out of chicken in 2009 and in December 2017 Gisborne's Gladstone Rd-Cobden St store ran out of chicken for 15 minutes because an unexpected number of customers came through the doors.
According to KFC, they are currently recruiting for their Dee St store and have had a number of new members start since the new year.
This article originally appeared in NZ Herald and was republished here with permission.