Joe Jonas and Sophie Turner are getting a divorce
Publish Date

Wednesday, 6 September 2023, 9:33AM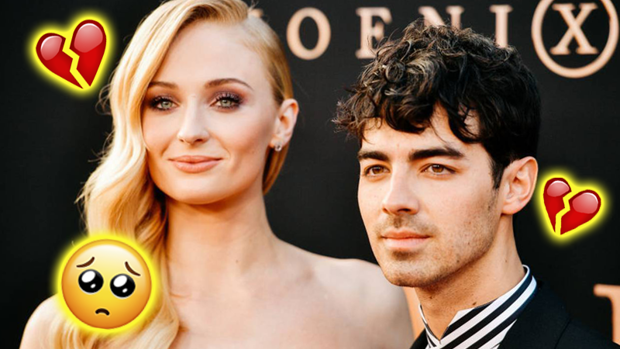 After 4 years of marriage, Joe Jonas has filed for divorce from Sophie Turner, saying their marriage is "irretrievably broken"
He is asking to share custody of their two daughters, two-year-old Willa and a one-year-old, whose name has not yet been confirmed.
It has been revealed by direct sources that the pair have a prenup.
For seven years, Jonas and Turner have been romantically involved. They first began dating in 2016, then walked down the aisle in Las Vegas in 2019.
One insider told the outlet the couple, who have two children, have been experiencing "serious problems" in their relationship.
The 'Sucker' hitmaker has requested "shared parental responsibility" with the 27-year-old actress and called for a "parenting plan [to] be established" for daughter Willa, three, and their 14-month-old little girl, who was listed only by her initials DJ in the documents, which he wanted to allow for  "frequent and continuing contact with both parties."
According to TMZ, Joe - who requested the court uphold the prenuptial agreement they signed in April 2019 - stated in his petition that the girls have been staying with him of late in Miami as well as "other locations throughout the United States".
The 'Camp Rock' star noted both he and Sophie can pay to support their children and should be required to do so, but wants the court to establish what is fair, taking health insurance for the children into consideration.
Insiders told the outlet the pair had drifted apart because of their different attitudes to life.
Notoriously private, Turner eventually opened up about Willa to British Vogue this northern summer, saying: "I simply cannot leave the house without a snack for her because then my life would be made a living hell and I would get yelled at by my child.
Over the past three months, Jonas is said to have been caring for their young kids "pretty much all of the time" according to one insider, even while touring the country with his brothers Nick Jonas and Kevin Jonas.
Her 'Camp Rock' star husband told People magazine he felt "a little less nervous" about welcoming his second kid.
A drastic difference in lifestyle in which Turner "enjoys partying" while Jonas "likes to stay home" has been mentioned to TMZ by a direct source as one reason leading to the split.
Take your Radio, Podcasts and Music with you