How you can take 10 days off this month only use 3 days of leave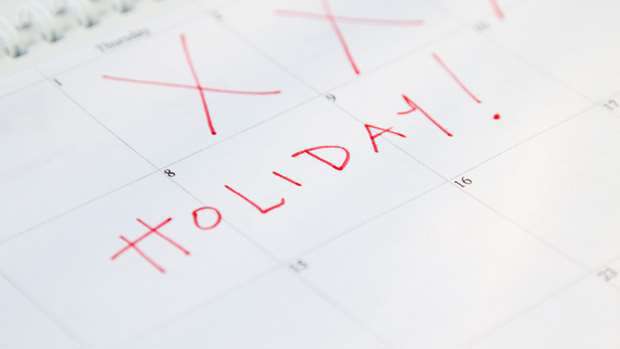 Everyone loves an extended break from work.
Sure, 3-day weekends are great, but 3-days away from your ball-busting boss just doesn't cut it sometimes. 
You would take holidays every month if you could, but you need to build up that annual leave for it to be decent. 
But due to the timing of Easter and ANZAC this year, you can take a straight 10 days in a row and only need to use up 3 days annual leave!
This calendar will explain why/how: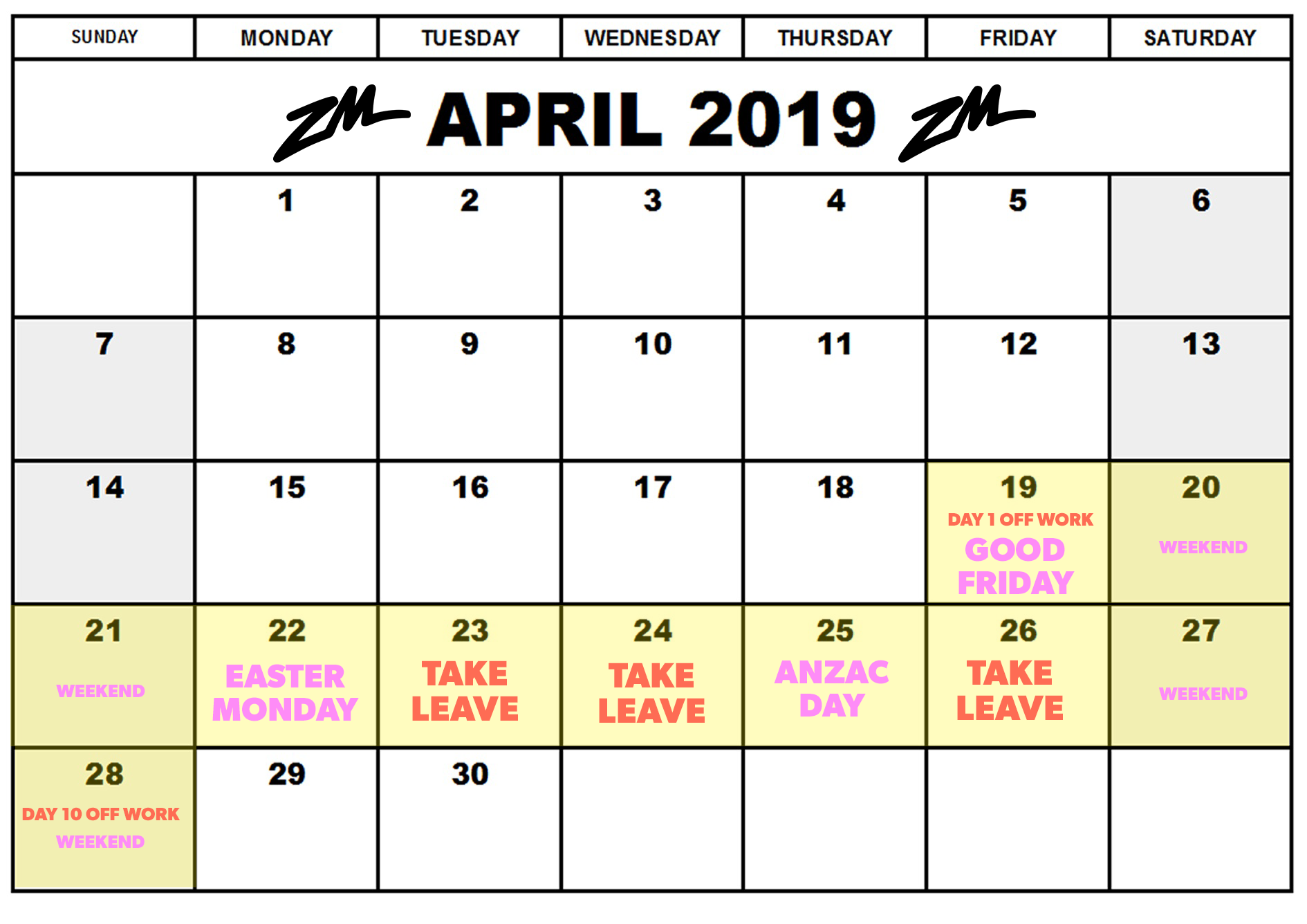 Now to just book those days off before your co-workers do...