How to be more environmentally friendly in 2020
2019 was a massive year for environmental discussion, and with the fresh start of a new year, we wanted to remind everyone of some of the ways you can be more environmentally friendly in 2020. 
1. Use a reusable cups, bottles, and straws
309 million takeaway cups are used every year in New Zealand. And although this one is pretty basic, it's also probably one of the easiest changes to make ( most places will also give you a discount as an added bonus).
And why stop at cups? Reusable containers, drink bottles and metal or bamboo straws cuts down on single-use plastic, saves the turtles, and did we mention they're also super cute? 
2. Op shop/ buy second hand
Sure, not all op shops will have just what you're looking for, but the more you shop second hand the more you reduce your impact on the planet.
Shopping from Facebook groups, apps such as Carousell and local op shops will also help you find one-of-a-kind items that everyone will be jealous of! 
3. Check a brands ethical status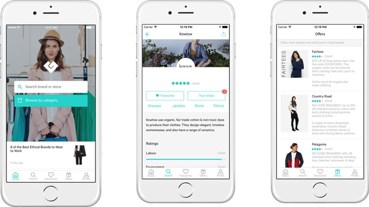 Sometimes you just can't resist a sale, but next time you're at the mall or shopping online, search the brand on the Good On You app, and it'll tell you just how ethical the brand really is.
The app is easy to use, and not only tells you what the brand does to create a better impact on the environment, as well as offering alternative brands with a better score.
4. Reusable bags aren't just for groceries!
Reusable bags are great for carrying your groceries and limited the number of single-use plastic bags in the world, so why not take on when you go shopping too?
Kiwi's use 673 million single-use shopping bags every year, so anything we can do to cut down, is better for our planet and the world's wildlife.
5. Meat-free days
This one isn't as basic as some of the others, but meat-free days can be a great way to cut down and help Mother Earth.  Meat production is a leading cause of climate change and water depletion, due to the resources it requires.

Going without one meat burger per week is the equivalent of taking your car off the road for 515km. For Meat-free day recipe inspo, check out Meat Free Monday NZ.
6. Ditch the plastic wrap!
Most of us use plastic wrapping when it comes to storing or transporting foods. But there are so many options that impact the environment way less! Options like glass containers or mason jars, wax paper and cloth are all great alternatives, but one of our favourites is wax wraps. 
You can learn how to make your own, or find them in stores all around the country. They work a lot like plastic wrap, except you can wash them and use them multiple times, unlike the plastic kind!
7. Switch up your makeup
It's 2020 and more brands are becoming cruelty-free than ever! Covergirl, Too Faced, and Elf are just three of the huge number of our favourite brands that are cruelty-free, meaning they vow not to test their products on animals. 
Sadly places such as China require companies that sell in their country to test on animals, so many companies have even pulled out of these markets in order to look after our animal friends!
A full list of cruelty-free brands and even some vegan brands can be found here.