How many sexual partners do New Zealanders have in their lifetime? We found out
Publish Date

Thursday, 31 May 2018, 1:49PM
"So... what's your number?" is the worst question to hear from someone you've just started dating, especially when you know they're not asking for your mobile digits. 
You don't want to go too high, but you also don't want to go too low...?
A study taken in the US and Europe by superdrug.com found that the average amount of sexual partners men have had is 6, and women are sitting slightly higher on 7.
But back in Kiwi land, we seem to be more sexually promiscuous. 
We put the question to New Zealanders and the got the below results: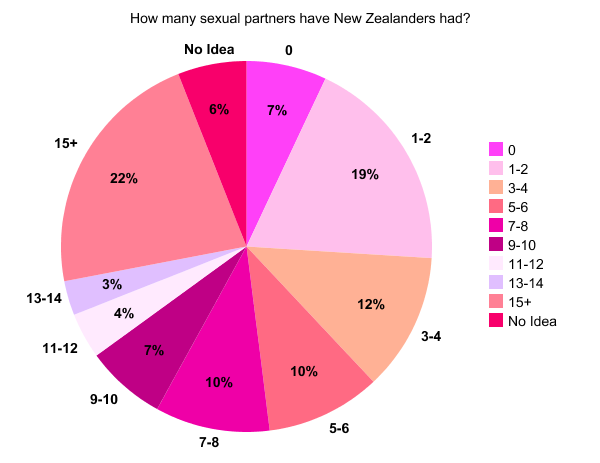 Of over 5200 people that answered, the highest percentage (22%) answered with 15+ sexual partners. 
The second highest answer was quite the contrast, with 19% of Kiwis saying they've had 1-2 sexual partners. 
These results, of course, weren't scientific, and as many people will have more sexual encounters in their lifetime prior to answering this poll, the results could easily fluctuate. 
We reckon no matter the number, you just do you!