Houseparty users are claiming the app has been hacked
Publish Date

Wednesday, 1 April 2020, 9:34AM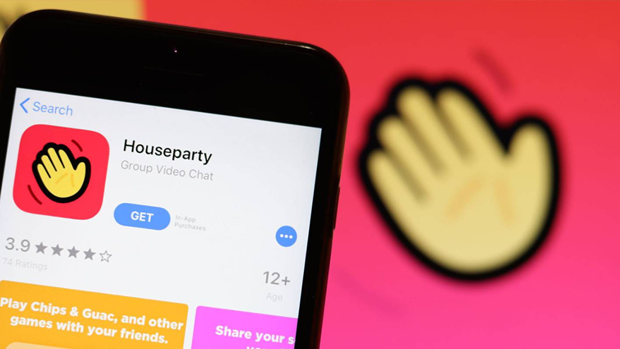 We all just wanted to video chat friends...
As the Houseparty app soars in popularity due to people being in lockdown, users have claimed that they are being hacked via the platform — but its creators have denied a breach.
Many people who have downloaded the video chat app believe their other logins including PayPal, Netflix, Spotify and online-banking accounts have been hacked after they started using Houseparty.
RELATED: Beer Buddies is the app that help you drink with your friends while you're in Isolation
But the app's owner Epic Games – the company behind popular games Fortnite and Gears of War – deny that a breach has taken place.
"We've found no evidence to suggest a link between Houseparty and the compromises of other unrelated accounts," an Epic Games spokesperson said in a statement.
"As a general rule, we suggest all users choose strong passwords when creating online accounts on any platform.
"Use a unique password for each account, and use a password generator or password manager to keep track of passwords, rather than using passwords that are short and simple."
Many people have reported issues they have had after downloading the app and unusual messages they have come across.
The company are looking into the claims, as stated in their latest tweet.
Cyber-security specialist Brian Higgins said although there is a rise in cybercrime activity, the hacking may not be a direct link to Houseparty.
"There is a rising wave of cybercrime activity directly linked to the global uptake of group social media platforms now that everyone is in isolation," he told the Sun.
"I'd definitely recommend deleting any apps you think may be causing you and your contacts harm.
"However, in this case, I'd give Houseparty a chance to investigate and explain what's happening - they're clearly providing a vital service to people's mental health and wellbeing."
This article was first published to nzherald.co.nz and republished with permission.