Here's how you can kit out your flat in a stylish and affordable way!
Publish Date

Friday, 8 February 2019, 2:36PM
While everyone's flocking to that other department store, the smart ones are heading to their closest trusted big red building - The Warehouse. 
Many people don't seem to know The Warehouses' best-kept secret - they have stylish as homeware at bloody good prices!
We'll prove it to you right now by showing you how you can turn your drab flat into an oasis of cool!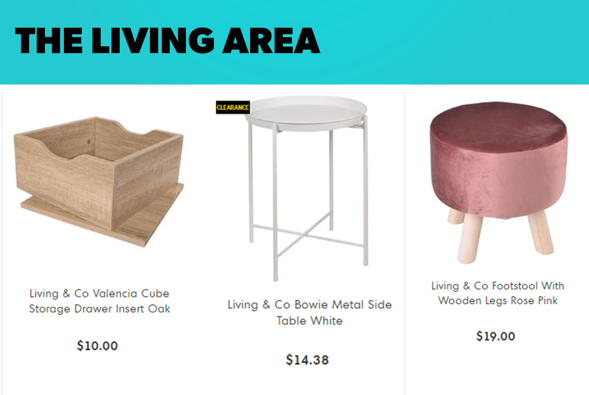 Are you flatmates grubs who leave their sh*t lying around the place? Pick it all and place it in the Living & Co storage box and voila - you have a tidy lounge for once!
The Living & Co metal side table can make all those bottles of spirits look classy and how pretty is the Living & Co footstool!!
LIVING ROOM MAKEOVER = $43.38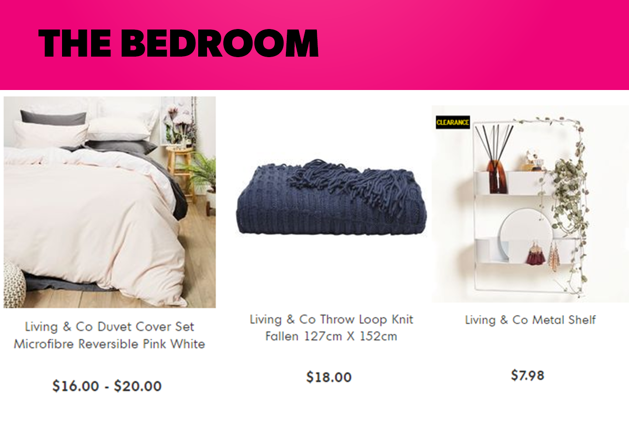 Don't be embarrassed about bringing home someone after a night out... they'll be impressed by the Living & Co metal shelf that houses all your nick-nacks and they'll be warm and snuggly under your Living & Co knit! 

The reversible duvet cover means you can change up the vibe of your room in 2 seconds. 
BEDROOM MAKEOVER = $46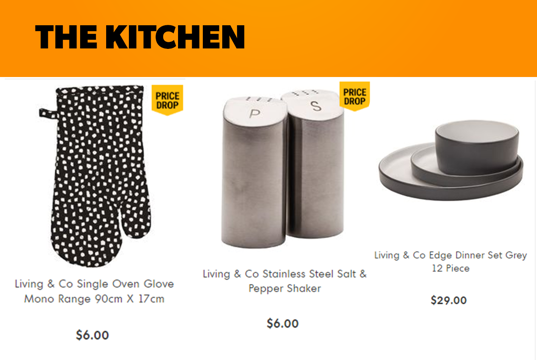 You won't be burning your hands with this stylish Living & Co oven glove! Salt & Pepper have never looked so sleek and this dinner set is definitely within budget without looking cheap. 
KITCHEN MAKEOVER = $41
Now if that all isn't a bloody bargain, we don't know what is!