Here's how long Kiwi women wear their bra before washing it
Publish Date

Wednesday, 13 June 2018, 3:02PM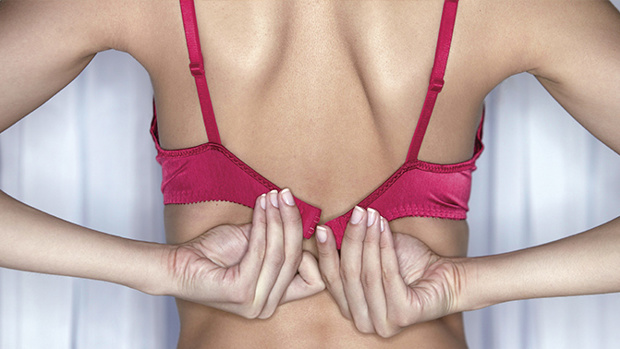 It's not easy being a female, especially when it comes to bras. 
It's hard enough to find one that fits nicely and is comfortable to wear, so when you find a goodie, you don't let go of that bra. 
Rose and Thorne lingere's 'bra-cenus' found that most Kiwi women own about 12 bras but they only wear five of them regularly - and a quarter are never taken out of the undie drawer at all.
Which is understandable, you just have those favourites you always reach for, right?
RELATED: Here's the CORRECT way to wear your bra... have you been doing it wrong?
This was just one of many bra-wearing habits revealed in a survey of more than 4000 women around the country.
The bra census also discovered that eight per cent of Kiwi women wore their bra for a week or longer before popping it in the wash.
Most Kiwi women will wear a bra four times before washing it.
Rose and Throne director Debra Hall said when they looked into the findings, women said the reason they delayed washing was because of the perception it would wear their bra out.
"One of the interesting things our bra guru said is that actually all of the body lotions and deodorants we use attack the lycra in the bra and it collapses faster than if you wash it more regularly."
 The rise of the activewear trend was reflected in the 2017 survey, with around a quarter of all women saying they would wear a sports bra for a purpose other than exercise.
RELATED: FYI this is the average cup size of women's boobs in NZ
"I have a certain top which I love, it's casual and sporty and looks great with my Calvin Klein sports bra under it," one respondent wrote.
Women mainly picked comfortable and supportive as attributes they looked for in a bra, something Hall said was validating for Rose and Thorne.
"From our perspective, you don't have to spend a fortune to get a bra that fits and looks good," Hall said.
"Bras are one of the many things in our lives that have been torturing women for 100 years - it doesn't have to be like this.
"I'm on a mission to change women's lives one bra at a time."
Take your Radio, Podcasts and Music with you